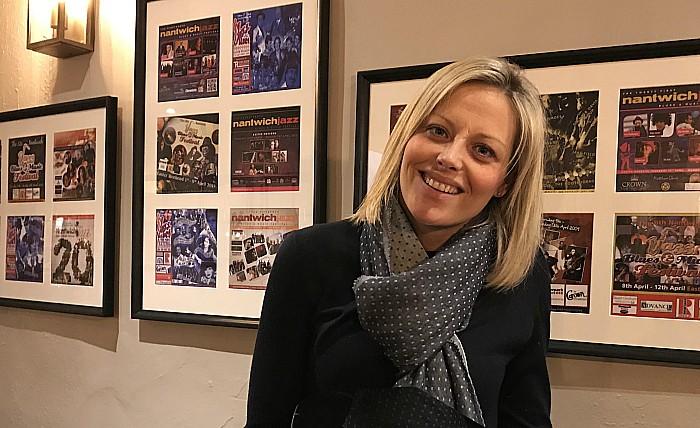 The family of former Crown Hotel owner Phillip Martin, who died in November, have ensured his legacy will live on after unveiling the Nantwich venue's latest look.
The historic building was closed for five days while work was carried out on the bar and lounge area.
And now Abbi Ellwood and Susie Kendrick-Martin, Phillip's daughter and wife, have unveiled the new-look, which includes a tribute wall for the popular Jazz Festival founder.
Abbi (pictured), whose husband Alex also helped lead the project, said: "We didn't want to be something we are not, we just wanted to restore its true character.
"We are a 16th century, grade 1 listed building, and we wanted to create a fresh look but at the same time restore that historic feel.
"We have no brewery or anything behind us, it's a small family business and our money has gone into this."
The family had completed the refurbishment of the bar and grill restaurant two years ago, and already planned to complete the latest phase before Phillip's death last year.
"My dad and I held design meetings together last summer, we had already planned everything. We knew we'd do it in January as this is the quietest month," Abbi said.
And adding the Jazz Festival tribute wall next to the piano stage was a no brainer, she added.
"We sent off all the front covers of every Jazz Festival brochure dating back 21 years to a specialist interior design company and they framed them for us.
"We had no doubt we wanted to go along with it after dad died.
"This is the HQ of the Jazz Festival, after all! It'll be nice for visitors to come in and see some of the history of the festival, too."
The Crown, which employs up to 30 staff, will continue to have a pianist performing four times a week, and live music on a Thursday.
They have also introduced the new 'Crown Jewels Afternoon Teas' offering, which will be available every day between 2pm-5pm, served in beautiful Churchill crockery.
The walls of the bar and lounge area are adorned with amazing, historic framed photographs of Nantwich, some dating back more than a century.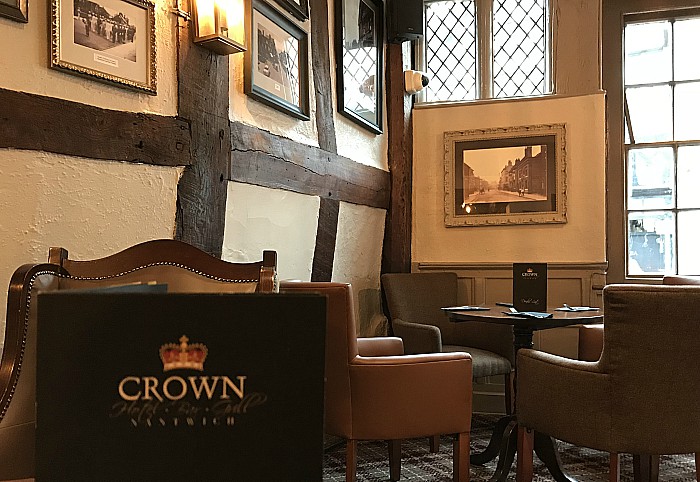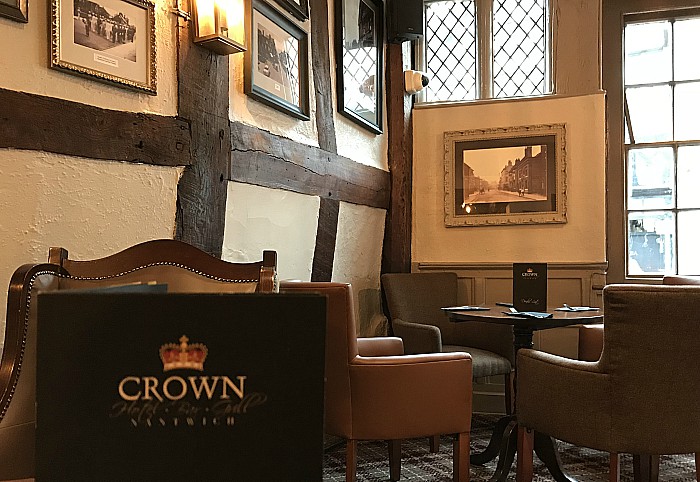 Twelve new bar lines are also being added to the main bar, increasing the number of guest ales on offer.
And there will also be a fresh Bar and Grill restaurant menu in the near future.
The Crown continues to offer 18-bedroom accommodation, as well as facilities for functions including weddings, birthdays, christenings and more.
And the 22nd Jazz Festival will be another tribute to Phillip, and looks set to be bigger than ever before.
It will run from Thursday March 29 to Monday April 2. Visit the event's website for more details.