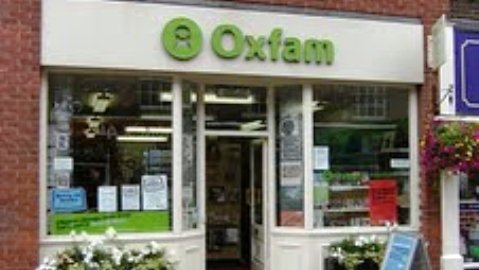 Staff at Oxfam Books and Music store in Nantwich are calling on residents to help out as volunteers in 2018.
Research has shown volunteering leads to an enhanced social life, less loneliness, a better job – and for one in 10, a partner!
Around eight in 10 people said volunteering improved their social circle – with people on average gaining six new friends.
All volunteers are given on-the-job training and the chance to learn new skills, develop existing talents and take on responsibility.
Work includes pricing donations, sorting stock, or working on the till.
A volunteer recruiter role does not involve coming into the shop at all.
One shift a week can help raise crucial funds for Oxfam's work, coming to the aid of people living in poverty across the globe.
58% of Oxfam's current volunteers give four hours a week or less and shifts can be flexible.
Val Richards, manager of Oxfam Books and Music Nantwich on Pepper Street, said: "This shop could not exist without our team of kind, talented and dedicated volunteers.
"Being such a busy shop, we need to recruit more.
"Each and every new volunteer will be greeted by friendly faces and a warm welcome.
"So whether you want to improve your CV, explore your interests, do your bit to fight poverty, contribute to the local community or just meet a wonderful bunch of people, make giving a shift here your New Year's Resolution!"
Daniel O'Driscoll, Oxfam head of volunteering, said: "Sparing just a small amount of your free time makes such a big difference to people's lives, because our shops raise vital money for our work fighting poverty across the world.
"But more than that, volunteering helps you make new friends and boosts job prospects. It's clear volunteering makes people happier, more confident and positive about the future."
To find out more sign up online at www.oxfam.org.uk/igiveashift or contact Nantwich manager Val Richards 01270 628569.