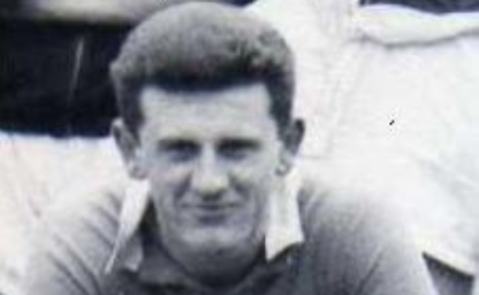 Old friends who went to school in Nantwich 50 years ago have appealed for help to trace a missing classmate.
A reunion of Kent Upper Fifth class of Nantwich and Acton Grammar School (NAGS) of 1960 was held with one missing pupil, Tony Horton (pictured).
The reunion was arranged to mark the 50th anniversary of their leaving NAGS, now known as Malbank.
Organiser Dave Leydon managed to trace every pupil in the class except Tony.
And they haven't stopped searching since, but have been unable to track him down.
Tony (full name Anthony John Horton) was a good footballer and cricketer and became an accountant and was traced to Derby where he worked for British Rail.
"When the railways were privatised he apparently moved to Reading where he worked for Stena or Sea Containers, shipping companies," said Dave.
"Despite much investigation, I cannot trace him. He was brought up in Manor Road, Nantwich with his younger brother who I am told was a member of Nantwich Cricket Club for many years.
"The picture would have been taken when he was 16, 50 years ago. If anyone can help me to trace him I will be most grateful."
If you can help trace Tony or know his relatives or friends who can help, email us at [email protected]