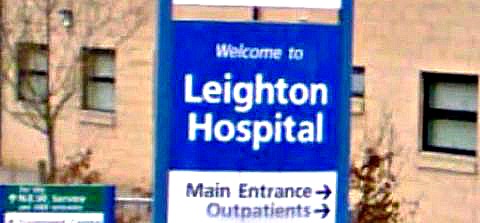 Work is underway to revamp maternity services at Leighton Hospital.
It will see a new purpose-built midwife-led unit attached to the main labour ward to provide care for low-risk pregnancies.
A high dependency area will also be built for women who require more intensive specialised care.
The refurbishment, expected to take around six months, will see labour rooms fitted with en-suites, a new induction and triage area, and a new reception and waiting room.
During the works, the unit aims to provide all its current maternity services with no change or delays.
The labour ward will be relocated to ward 22, accessed via the entrance near to the Krishnan Chandran Children's Centre.
Drop-off parking is available outside this entrance and security for the ward will be maintained via a video-linked door system.
Stephen Eaton, of MCHFT's Women's, Children's and Sexual Health Division, said: "The changes we are making will ensure we can continue to offer a first class service in a new unit that is fit to serve the local population for future generations."