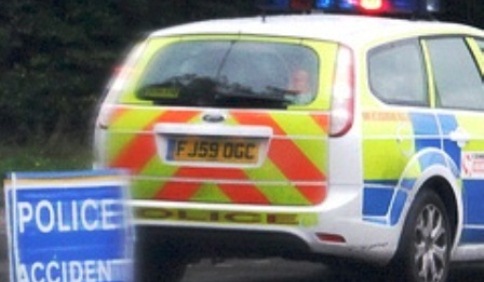 An accident at a busy roundabout in Nantwich caused traffic chaos today (May 26).
The incident involved a car towing a caravan and a motorcyclist at the Peacock roundabout in Willaston where the A500 meets the A534.
It's not clear how the accident occured, but the motorbike was left trapped under the caravan.
Emergency services cordoned off part of the roundabout for recovery work. It's not clear if anyone was injured and how seriously.
Traffic was left tailing back in both directions after the smash at around midday today.