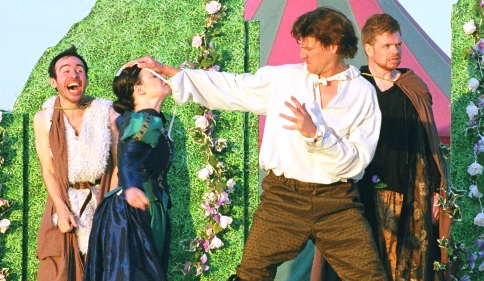 A prestigious theatre group completes its UK tour with an open air performance at Reaseheath College in Nantwich.
Chapterhouse Theatre Company will stage Shakespeare's  "A Midsummer Night's Dream" this Saturday August 18.
The company has been visiting country houses and gardens across the country, performing a range of productions along the way, as part of its "Theatre Under the Stars" tour.
Now Nantwich friends and families can take in the spectacle at one of their final performances.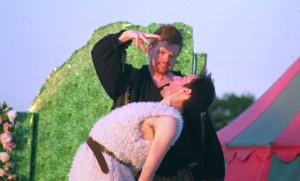 A spokesman for Chapterhouse said: "Shakespeare's best-loved romantic comedy whisks you away on a thrilling journey to the most magical of forests.
"Star-crossed lovers, playful fairies and raucous travelling players come together to create one of the most fun and frolicsome evenings of the summer.
"Picnic in the magical surroundings of Reaseheath for a perfect evening of theatre under the stars."
The performance starts at 7pm.
Tickets and information available from Reaseheath College (01270) 613210, Nantwich Tourist Information Centre (01270) 537359, and See Tickets (0871) 2200260 www.seetickets.com
Adults £13.50 / Students and Children £9 / Families (2 Adults & 2 Children) £40, 10% discount for parties of 10 or more.
Grounds will be open for picnics from 6pm. Bring your own rugs or low-backed seating.
Refreshments and picnic baskets available to buy.