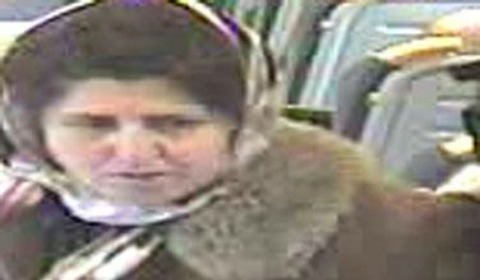 A teenage boy from Nantwich was targeted by a thief and had his wallet stolen as he travelled on a train with friends.
British Transport Police have now released this CCTV image of a woman they want to question about the incident.
It happened as the 16-year-old victim was travelling back to Crewe from Liverpool Lime Street.
He was with friends when a woman and a young girl boarded the train at Runcorn.
It is thought the woman then removed money from the boy's wallet, which had been in his jacket pocket, before discarding it under the boy's seat.
PC Mel Dodd, investigating the incident, said: "When leaving the service at Crewe, the boy discovered his empty wallet on the floor.
"We've reviewed CCTV footage from the train and have since identified a woman we want to speak to in connection with the incident.
"If you recognise the woman in the picture, or know her whereabouts, we would like to hear from you.
"We take theft very seriously and one of our primary policing objectives is to reduce the number of people who become a victim.
"We urge passengers to keep valuables well-concealed and their bags zipped up at all times. Pickpockets are opportunistic and will target anyone whose valuables are not secured as well as they could be."
Travellers are urged to carry bags in front of you and keep all zips and fasteners closed, keep wallets, mobile phones and mp3 players in a secure inside pocket, keep an eye on belongings at all times, and mark valuables with a permanent UV pen.
The incident happened at around 3.50pm on Saturday November 3.
Anyone with information should contact British Transport Police on freephone 0800 40 50 40 quoting B8/NWA of 04/12/2012.
Alternatively, call the independent charity Crimestoppers on 0800 555 111.