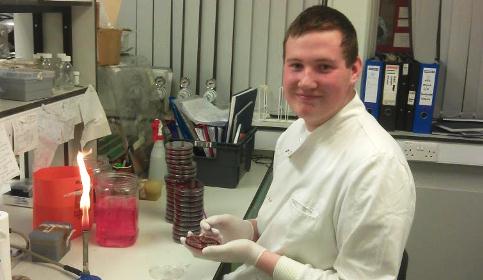 A South Cheshire College student is embarking on a trip of a lifetime to an isolated part of Central America.
Mitch Long, 17, is planning a 10-week stay in Nicaragua to help people there struck by poverty.
Mitch, who hopes to study medicine at university from September, will spend the summer 5,300 miles away living and working in a rural Nicaraguan community on a project designed to bring about lasting change.
"On my journey I will be helping to tackle issues around education, health, livelihoods, strengthening civil society and protecting the environment in Nicaragua," said Mitch.
He's now raising the funds to ensure his expedition, organised by Raleigh, can go ahead. His donation page can be seen on the JustGiving site.
Mitch, who is studying A levels in Biology, Chemistry and Government and Politics, has done other local volunteering jobs, including as a teaching assistant at Shavington High School.
He has also worked at Leighton Hospital as a ward volunteer and at the Cholmondeley Castle breast cancer care run.
Mitch has set these up via the website v Inspired, which aims to promote volunteering to young people and recognising achievements with certificates.
"I started searching the v Inspired website for some volunteering to do, during the long break between college and university," said Mitch.
"Then the ICS expedition popped up and I jumped at the chance to apply.
"My target is £800. This money will be used by the International Citizenship Service to send future young volunteers on expedition."