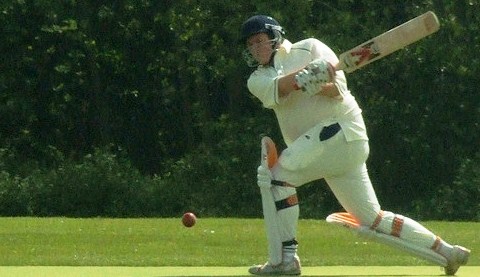 A century by Nantwich CC skipper Ray Doyle helped the 1sts to an impressive league victory over Alderley Edge.
Doyle smashed 115 from 141 balls as Nantwich hit 208-7 in 55 overs at a sun-drenched Alderley.
Robert Howell (29) and Robert Cook-Sievewright (20) were the only other contributors, as Alderley's Jason Whittaker impressed with the ball, taking 5 for 53.
In reply, though, the hosts then stumbled against a powerful Nantwich attack led by Jimmy Warrington and Jack Goode.
They both took four wickets each, with man of the match Doyle completing a fine all round showing with the other two wickets.
The hosts were 153 all out in their 53.3 overs, with Nantwich winning by 55 runs.
It was Nantwich's fourth consecutive league victory, after they defeated Congleton and Oxton in the last seven days.
And after a stumbling start to their campaign, the Whitehouse Lane outfit are now in second place in the Cheshire County Premier League, seven points behind Neston.
Nantwich 2nds did not fair so well, and lost at home to Alderley Edge 2nds by six wickets.
In a 50 overs a side game, the hosts reached 190 for 6 with David Ferris (64) and George Newton (50 not out) the key men for Nantwich.
But a solid reply by Alderley, led by Wildig (53) and Heades (45) saw the visitors cruise to 192-4 with more than six overs to spare.