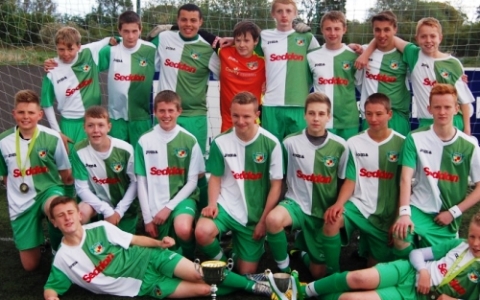 Nantwich Town under 15s have completed a stunning end-of-season double.
The youngsters, managed by Andy Slaney and Jay Bateman, brought silverware back to the Weaver Stadium after winning the Under 15s South Cheshire Youth League and Cup.
Nantwich football development officer Steve Smithies said: "This is an incredible achievement in one season.
"It's just reward for the amazing work that the players, parents and most importantly Andy and Jay have put in throughout the last few years.
"This of course bodes well for the future of the football club, which is incredibly important, as these things don't happen overnight.
"It's nice to see this success also being replicated by many of our other junior teams, which shows that the long term policies are working."
(Picture courtesy of Nantwich Town FC)