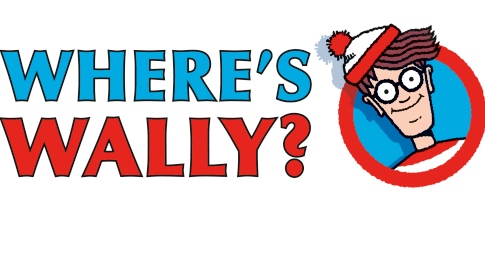 Well-known book character Where's Wally? is back in Nantwich – and youngsters can win prizes by finding him!
Wearing a striped shirt and black-rimmed specs, Wally is helping to celebrate Independent Booksellers Week from June 29 to July 6.
And he could be found in a number of stores and outlets in Nantwich town centre, with prizes, including stickers, books and more up for grabs.
Shops taking part in the Where's Wally? scheme include Chocyholics and Bizzy Bod on Hospital Street, Mudpie on Pillory Street, Inside Paradise on Swine Market, Fat Face on High Street, TV Centre on Welsh Row, Escape Sports on Beam Street, Mr Simms in Crown Mews, Grapevine on Pepper Street and Nantwich Bookshop on the town square.
Anyone taking part can pick up a "Find Wally!" search list with the names of all the businesses, and collect an "I found Wally" card when they spot him.
Collecting cards and handing them in at Nantwich Bookshop will win Wally stickers and an entry for other, larger prizes to be drawn at a Where's Wally? party on July 6.
The top prize is a deluxe Where's Wally? 25th anniversary edition book and a copy of the Where's Wally? Totally Essential Travel Collection in a limited edition Where's Wally? bag.
The character was created by Martin Handford, whose drawings of crowd scenes swept the world in 1987.
Published by Walker Books, 56 million copies have been sold worldwide in over 38 countries and 30 languages, including Egyptian, Korean and Hebrew.
In celebration of Wally's longevity and popularity, Walker Books is teaming up with the Booksellers Association's Indiebound "Get Local" campaign and 100 independent bookshops across the country, including Nantwich Bookshop.