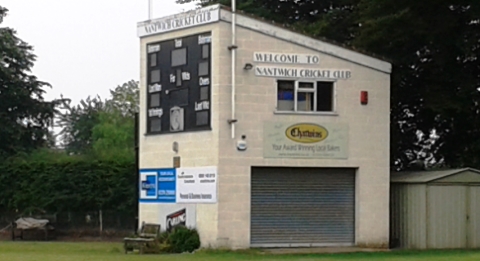 Nantwich CC 1sts notched an incredible 1-wicket victory in a controversial clash with Grappenhall at Whitehouse Lane.
A last-wicket unbeaten stand of 61 by Oliver Griffiths and Jack Goode guided the hosts to victory with just two balls to spare.
But the end of the match was surrounded by controversy after Grappenhall thought they'd claimed the final wicket with three overs left.
However, the umpire called a no-ball and despite Grappenhall also claiming a run out, the visiting captain offered a sporting gesture to call the batsman back from the pavilion.
That allowed Griffiths and Goode to see the home side to victory.
Grappenhall had earlier posted a fine 259-8 from their 55 overs.
Luke McCoy top scored with 75, with Josh McClelland adding 68 not out from 63 balls.
Jimmy Warrington was the pick of the Nantwich attack, claiming  the first three wickets. Chris Connolly and Goode grabbed two wickets apiece.
Nantwich's Liam Livingstone hit 69 off 78 balls, but with other struggling, a home side victory looked unlikely when Goode and Griffiths came together for their final wicket stand at 211-9.
Yet, Griffiths went on the attack and smacked three sixes and three fours, to hit 34 off 18 balls to earn an unforgettable win.
It leaves defending champions Nantwich in sixth place in the Cheshire County Premier League on 230 points, 22 points behind Grappenhall in fourth, and 71 points behind Neston CC.