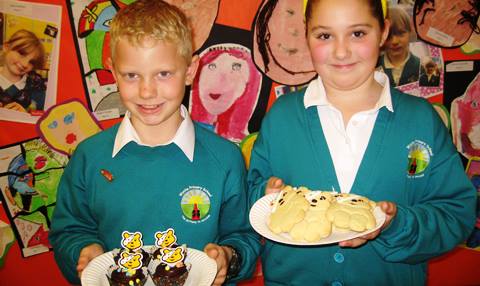 Pupils at a Nantwich primary school have been cooking up a treat in aid of Children In Need.
Youngsters at Wyche Primary and Nursery School held a bake sale after making and decorating Pudsey cupcakes and gingerbread Pudseys.
Lots of other cakes were also brought in for the bake sale by pupils and parents.
All their efforts helped to raise an impressive £165 for Children in Need.
"We are always keen to promote enjoyment within the curriculum and we were keen for the children to learn about supporting others in their community," said headteacher Wei Ling Lee.