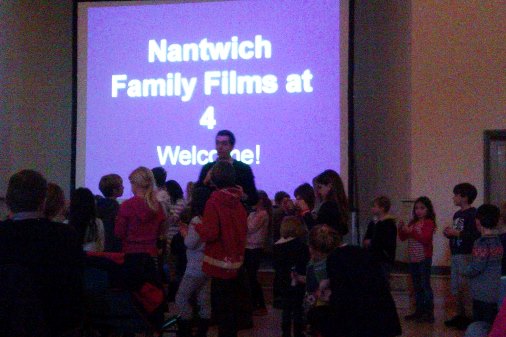 The community cinema scheme Nantwich Family Films @ 4 has been shortlisted for a national award.
Delighted organisers were told that the project, which screens family films each month, is a contender for "Best New Society" at the National Film Society Awards.
The cinema, hosted by Nantwich Methodist Church on Hospital Street, has been running since January, and has screened hit movies including  The Lego Movie, Wreck it Ralph, and Frozen.
Geoff Etherton, project coordinator and children, families and young peoples worker at the church, said: "We are delighted to have been shortlisted for this award.
"It brings national recognition to the difference we have been able to make in the town.
"It rewards the hard work and effort of our team of volunteers, and the funding we were generously given by various organisations to get the project off the ground."
The community cinema was launched with the aim of bringing affordable cinema to families in the town, for whom an outing to the cinema can otherwise prove prohibitively expensive.
Family tickets are just £10, and films are screened on the third Sunday of each month at 4pm.
The National Society Film Awards take place on September 26, when the project will find out the result.
The next screening will be on Sunday September 21 at 4pm, when families will be able to enjoy 'Postman Pat: The Movie'.
There is a special extra screening on Friday September 19 at 7.45pm of 'Noah'.
This extra screening has Russell Crowe in the lead role, telling the story of Noah – and the film is rated 12A.
For more details visit the project's Facebook page at facebook.com/nantwichfamilyfilmsat4
(pic courtesy of Family Films @4)