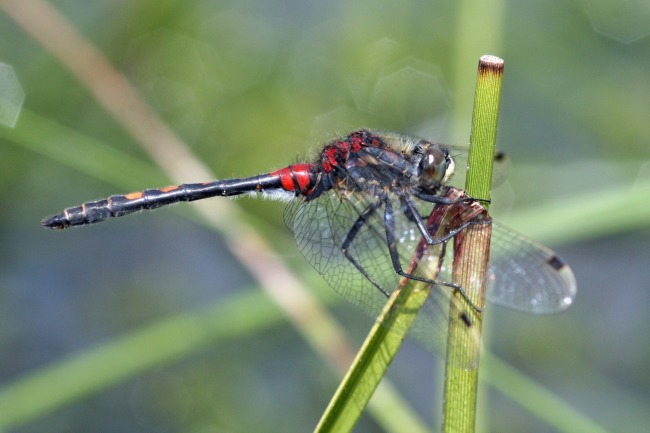 People across South Cheshire are being invited to celebrate the 40th anniversary of Cheshire's Sandstone Trail.
The Sandstone Ridge Trust is working with Cheshire Wildlife Trust, Forestry Commission, Meres and Mosses Landscape Partnership, Earth Skills Project and CWaC Council, to organise a series of walks stretching the 34-mile breadth of the Cheshire landmark.
They are also staging a variety of family-friendly activities between September 25-27.
Local environmental organisations are celebrating the re-introduction of a rare species of dragonfly, the white-faced darter (pictured), to Delamere, which is a crucial ecosystem along the Sandstone Ridge.
John Heselwood, chairman of the Sandstone Ridge Trust, said: "We felt it was fitting to mark this occasion with a mass walk to highlight the trail as a fantastic feature that both local people and visitors enjoy all year round.
"We're also taking the opportunity to highlight the array of fantastic projects currently taking place to protect and enhance the environment in the area."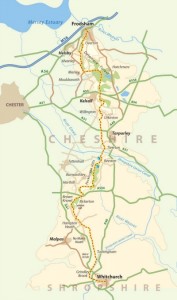 Chris Meredith, from Cheshire Wildlife Trust, said: "We're delighted the Sandstone Ridge Trust's activities will this year support our ground-breaking white-faced darter reintroduction project at Delamere Forest.
"There is a very special link too, as both the darter's donor site near Whitchurch and Cheshire Wildlife Trust's own headquarters sit very close to the Sandstone Trail, which provides a very real connection for everyone taking part.
"As we know at Bickley Hall Farm, the Sandstone Ridge has a rich wealth of wildlife to offer, and this latest project with the white-faced darter will hopefully boost that diversity of nature for people to enjoy even more."
Local schools including Bickerton and Tushingham Primary Schools in Cheshire will also join in educational and diversity activities.
"We welcome anyone to join us at the celebratory activities," added John.
"Whether it's simply for a short walk or if you want to join us for the free festival at Delamere on September 27, where people of all ages can enjoy craft, learn more about the wildlife, archaeology and heritage of the area and more. The more the merrier!"
Originally set up in 1974 by Cheshire County Council, the trail sees thousands of visitors every year enjoying beautiful landscapes, wildlife and heritage of Cheshire's Sandstone Ridge.
Full details of 40th anniversary activities, visit www.thesandstoneridgetrust.co.uk/news
More details on Cheshire Wildlife Trust's White-faced Dart appeal, visit www.cheshirewildlifetrust.org.uk/white-faced-darter