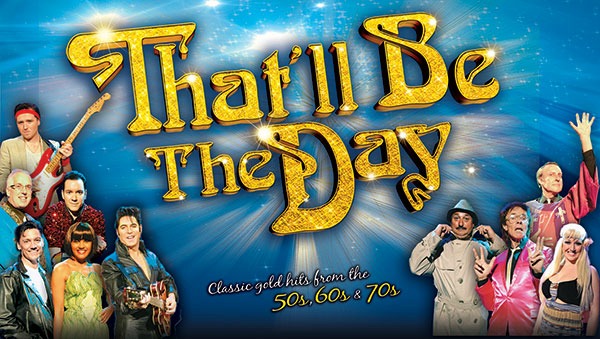 To the delight of its fans, the smash hit musical 'That'll Be The Day' returns to The Lyceum in Crewe later this month.
Well-known by theatre goers, 'That'll Be The Day' has been described as the best rock and roll shown on the road, covering hits from the 50s, 60s and 70s.
Trevor Payne, the show's director, producer and performer, took time out his busy schedule to have a chat with Nantwichnews about the show and its continued success.
"We're nearly in its 30th year now," says Trevor.
"It's incredible really. We started back in 1986 at social clubs and holiday parks and it just got bigger and bigger."
So what's the secret of the show's success?
"We have a broad canvas of material and a group of extremely talented people. We add comedy, impersonations and sketches," he adds.
"We work hard to produce an endless source of entertainment.
"Our team is always evolving, we're enthusiastic and we enjoy going to work."
The commitment and professionalism of the cast and crew was evident at The Lyceum show back in 2011.
The constant stream of entertainment, music and comedy was impressive which flowed effortlessly for the entire show.
It's common for some musicals to have long standing cast members.
However, 'That'll Be The Day' has long-standing audience members who return year after year to watch the show.
It's not unusual for theatres to sell out or add extra dates to meet public demand.
"The support from the audience is extraordinary," Trevor adds.
"People still want to come along and see the show after all these years. It's amazing isn't it?"
With up to 80 different songs performed in any one show, does Trevor have his own favourite?
"Buddy Holly," he says.
"He could do everything fantastically well and he was miles ahead of his time."
Tickets always sell well for 'That'll Be The Day' at The Lyceum.
"When you go on stage in front of a packed theatre, you get a buzz that you just can't buy.
"When being on stage is something you've always dreamt of and then it happens, it's just amazing."
If you're quick, you might be able to get a ticket for the performance at The Lyceum.
Be careful though. Judging by the returning audience numbers, the show may well be addictive.
The show takes place on February 25 and 26. For more details visit www.crewelyceum.co.uk