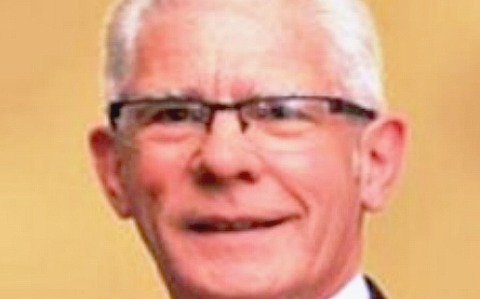 An Independent councillor in Nantwich has hit back at initial plans to build a car park on green space near the River Weaver.
Conservative councillors David Marren and Peter Groves say the site, behind Nantwich Pool off Wall Lane, is viable despite flood fears.
But Independent Cllr Arthur Moran (pictured), for Nantwich North and West, said other alternatives should be considered before green land was built on.
He also took a swipe at the two Conservative councillors, neither of whom live in Nantwich.
"I really think they need to stop jumping the gun, before they start digging up parts of our town," said Cllr Moran.
"These are two councillors who don't live here, remember, and they want to start digging up green spaces in my ward, Nantwich North and West.
"Yes, we are for extra car parking, but it would be a good idea to consult with the residents properly and keep an open mind to look at other alternatives.
"We've also been told there could be filter beds for the swimming pool below the ground on that part of land, so this would need to be looked into anyway."
Cllr Moran, of Queens Drive, Nantwich, also said there were other issues that needed immediate attention.
His comments come after Cllrs Marren and Groves issued a joint statement saying the land next to the pool was a viable option to provide more parking spaces near the town centre.
Cllr Marren is on Nantwich Town Council, but also represents Haslington on Cheshire East Council. He lives in Shavington.
Cllr Groves represents Nantwich South and Stapeley on Cheshire East Council, and lives in Bulkeley, near Malpas.