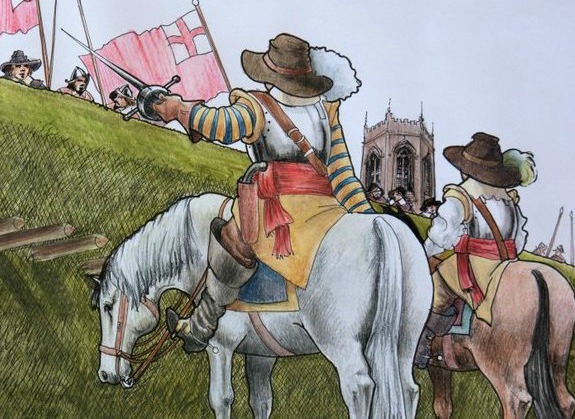 A new project at Nantwich Museum aims to help visitors further their knowledge of life in the town during the English Civil War.
The Nantwich Museum English Civil War Project will study the effect of war leading to the battle for the town in 1644.
It will be directed by volunteer Dr Michael Lea O'Mahoney, will look at the development of social and historical impacts on the town and the surrounding area.
Initial work will involve setting up a new Historical Advisory Panel, compilation of a bibliography of relevant material, and a number of research ideas leading to a major Millennium Gallery exhibition in 2016.
The permanent exhibition in the museum will be revised and a greater online presence added.
The project aims to engage local schools and the community.
And the project group is keen to invite volunteers to contribute to the research.
For more contact Nantwich Museum on [email protected], call 01270 627104, visit www.nantwichmuseum.org.uk
(pic by local artist Les Pickford is of a confrontation during the Civil War at Nantwich)