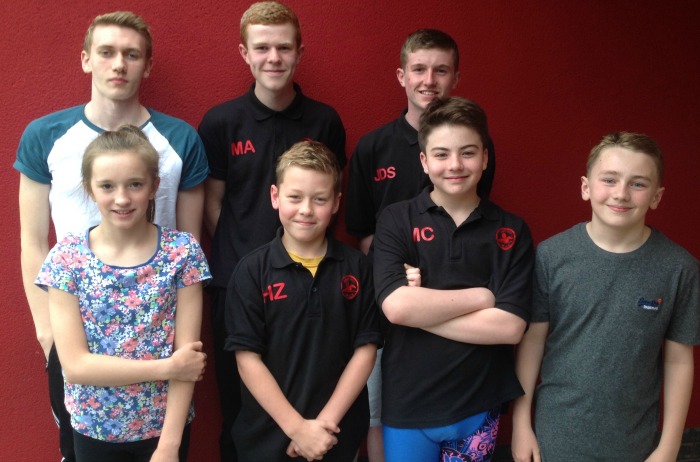 Nine Nantwich Seals swimmers made a big splash when they clocked up 34 personal bests at an event in Wales.
John Crawford, Max Austin, Tom Hales, Josh Stubbs, Mattie Currie, Cam Thomson, Harvey Zwijnen, Katie Woodbridge and Becky Moston all took part in the Llandudno gala.
And the small team did their club proud, achieving 34 personal bests and 24 awards by finishing in the top three positions in races.
They were competing against 28 other teams, with some fielding up to 40 swimmers.
Overall, Nantwich finished second on team scores.
And John Crawford, aged 18, scooped top boy in his age group.
He has now achieved this twice every year since the age of 14.
A Nantwich Seals club spokesperson said: "The results show the dedication swimmers are putting into their training.
"It will hopefully spill over into the last three galas of the season in Liverpool, Coventry and Biddulph before a well-deserved summer break."