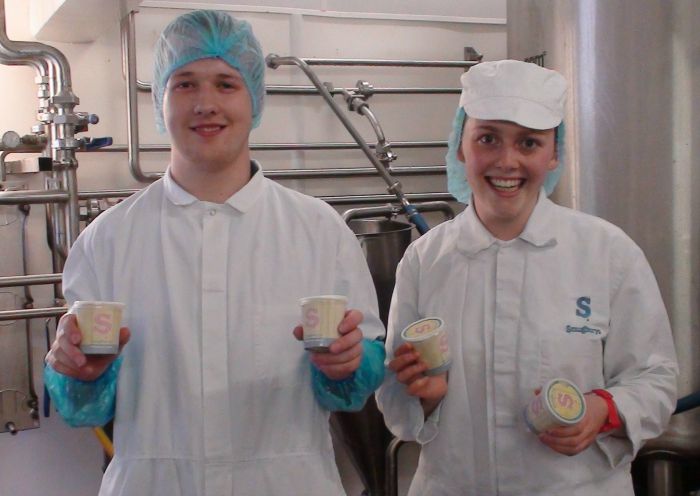 Snugburys ice cream in Nantwich has teamed up with Pilgrims Cheese to make an extra mature cheddar cheese ice cream.
Snugburys, based off the A51 in Hurleston, were asked to make the cheese ice cream to mark Ice Cream Month.
Cleo, head of manufacturing at Snugburys, formulated the cheesy treat.
She said: "I must admit the idea of a cheese ice cream didn't appeal to me at first.
"But once we had started developing the recipe I was amazed how it just tasted like cheese.
"More importantly, it actually tasted pretty good!"
A limited amount of the ice cream was being sold in the giant 83,000 sq ft cheese tent at the Nantwich Show on Wednesday.
And people have gone crackers for it!
Sheen Correa, from Eat In Magazine, tweeted: "Yes, this actually exists thanks to @PilgrimsChoice and @Snugburys you mad, mad people."
Hannah Goodwin, sales & marketing manager at Snugburys, said: "We have already had customers calling asking if they can buy the ice cream in our shop."
The company says it may make more stock if the initial batch tastes success!