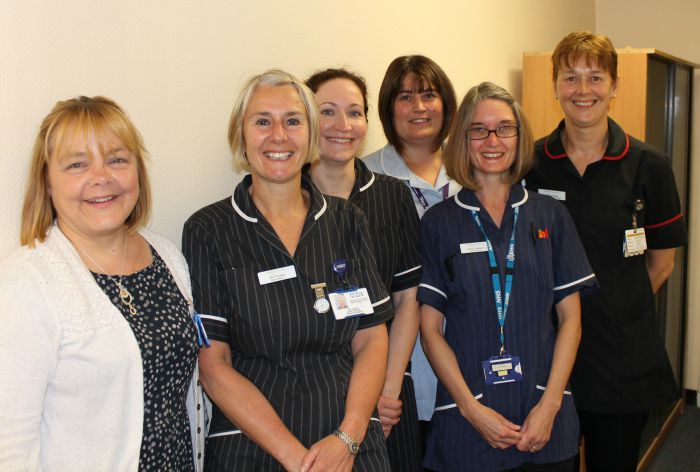 Hospital staff in South Cheshire will be tackling the Sandstone Trail this month in aid of MRI Scanner Appeal.
Six workers at Leighton Hospital will set out along the 34-mile trail on September 19.
They include Sue Hamman, divisional lead nurse for diagnostics; Jayne Hartley, interim director of nursing & quality; Philippa Pordes, dignity matron; Claire Hassall, dementia support assistant; Anna Chadwick, dementia lead; and Liz Huntbach, matron for clinical quality & outcomes.
The MRI Scanner Appeal aims to raise £1 million to fund a second scanner at the hospital to cope with rising demand.
Sue said: "The MRI Scanner Appeal is very close to our hearts.
"We see first hand the need for an additional MRI Scanner at Leighton Hospital.
"The Sandstone Trail is a beautiful walk and will provide an amazing setting for our trek.
"We are thoroughly looking forward to the challenge for such a worthwhile cause."
The Sandstone Trail, one of the most popular long distance walks in the North West, stretches for 34 miles through some of Cheshire's historic castles and landmarks.
The group will be covering around 15 miles, between Whitchurch and Burwardsley.
They hope to complete the trail in around five hours.
Laura Riddle, charity manager, added: "I would like to say a big thank you to the team who are raising money for the MRI Scanner Appeal.
"It means a lot that they have decided to take on this challenge – 15 miles is an incredible feat and I wish the ladies every success on September 19!"
For those interested in supporting the group's challenge, you can donate to their Just Giving page at this address https://www.justgiving.com/fab5plus2/