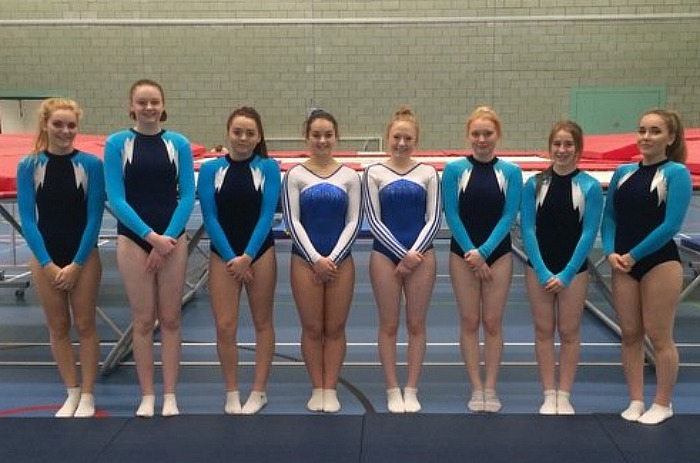 Two talented members of a Nantwich trampolining squad will represent the North West at the Association of Colleges (AoC) Sport National Championships.
Georgia Thomasson, 16, and Rosie Lucas, 17, who study Sport Performance at Reaseheath College, took first and fourth place in an AoC Sport regional qualifier for trampolining in Lancashire.
Eight members of Reaseheath's trampolining team took part in the tournament.
All put in strong performances, but Georgia and Rosie were selected for the north west trampolining squad and will compete at the AoC Sport National Championships in Tyne and Wear in April 2016.
The national championships is one of the largest annual sporting events in England, involving over 1,800 colleges.
Louise Finney, Reaseheath trampolining coach, said: "All of the team acted as great ambassadors for the college at the regional tournament.
"Not only did they perform well, but they also supported each other and fellow competitors.
"They were also a wonderful help to event organisers by assisting during the competition.
"I'd like to say a huge 'well done' to all the girls, and good luck to Georgia and Rosie at the national championships."
Reaseheath students also enjoyed success at North West regional tournaments, although no others have qualified for the championships.
The college's male football team reached the semi-finals of the 7-a-side competition in Stockport, while Luke Gideon came fourth at the regional tennis tournament in Chorley.
AoC Sport was formed to encourage Further Education students between the ages of 16 and 19 to participate in sport and physical activity as part of their college experience. This is the first time that Reaseheath students have qualified.
(Pic: Rosie Lucas and Georgia Thomasson (centre) are flanked by fellow members of Reaseheath's successful trampolining squad – Gemma Hope, Sophia Bibby and Rhodd-alaw Parry, Molly Ramsden, Lily Robertson and Ellie James)