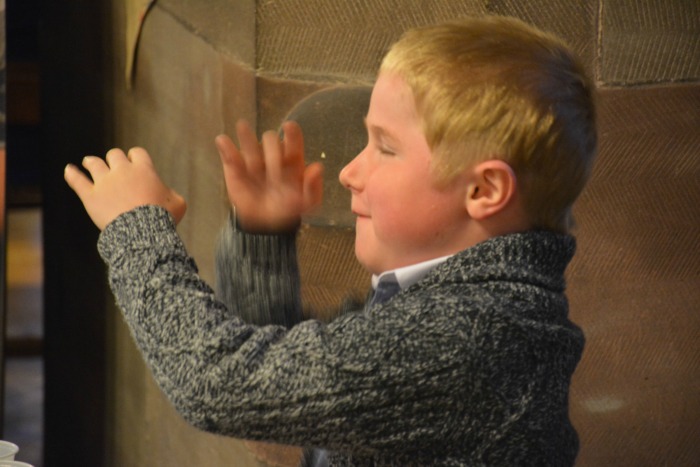 The family of a South Cheshire boy with life-limiting muscular dystrophy, have raised £1,500 at an annual concert.
The fifth 'Voice and Brass' charity performance was held in honour of Neil and Karen Robinson's eight-year-old son Thomas (pictured).
Crewe Male Voice Choir and the Co-operative Funeralcare Band North West came together to perform a joint concert at St Peter's Church in Crewe.
Thomas was diagnosed with Duchenne muscular dystrophy in 2008 when he was just six months old.
Around 2,500 children and young people in the UK live with the condition.
It causes muscles to weaken and waste, leading to increasingly severe disability.
Duchenne muscular dystrophy affects muscles needed to move, the heart and vital breathing muscles.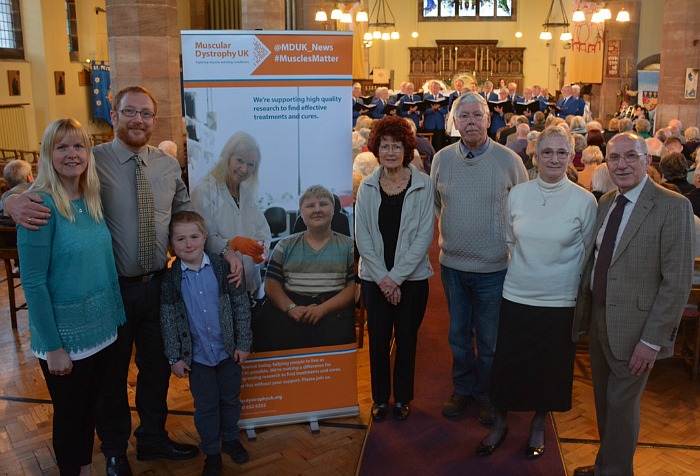 Neil said: "The choir and band have been fantastic – they've very generously given up their time to help us raise this much needed money.
"The support of local people and businesses in helping us to hold this concert, gives us hope for Thomas' future, and all the children with Duchenne Muscular Dystrophy.
"The money we've raised will pay for research towards a cure or treatment, and could make all the difference to Thomas, meaning he gets the chance to lead a more 'normal' life."
The Robinsons, supported by family, friends and the local community, have also completed triathlons, Zumbathons, and held collections at Crewe Alexandra and local supermarkets.
For more information on the Robinsons and fundraising activities, visit www.therobinsonshouse.com