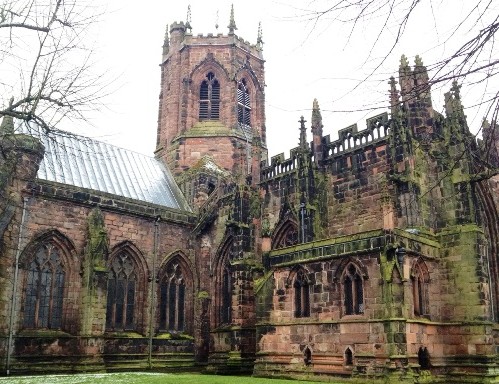 St Mary's Church in Nantwich is expecting thousands of visitors from to attend the Quinquennial Flower Festival.
The church will be brought to life with the heady scent of a carnival of flowers.
The festival, with the theme "The Glory of Nantwich", will be held for four days from the Thursday June 16 to Sunday June 19.
More than 40 floral displays will feature many aspects of Nantwich life, both
past and present.
This will include farming, tailoring, the leather industry, Reaseheath College, the Great Fire, Holly Holy Day, the waterways, forestry and the salt industry.
Homemade refreshments ranging from a cup of tea to a full meal will be available at the Parish Hall throughout the day.
Flower arrangers from far and wide will be joining our resident team and the cost of the flowers will be excess of £5,000.
Any profit will be put towards cushions for the pews which will be appreciated by the many visitors attending the regular concerts which are held throughout the year.
Don't miss this spectacle, which is the culmination of a couple of years of planning and hard work.
Entry is just £3 and free for children. Free parking will be available on the Barony Park.