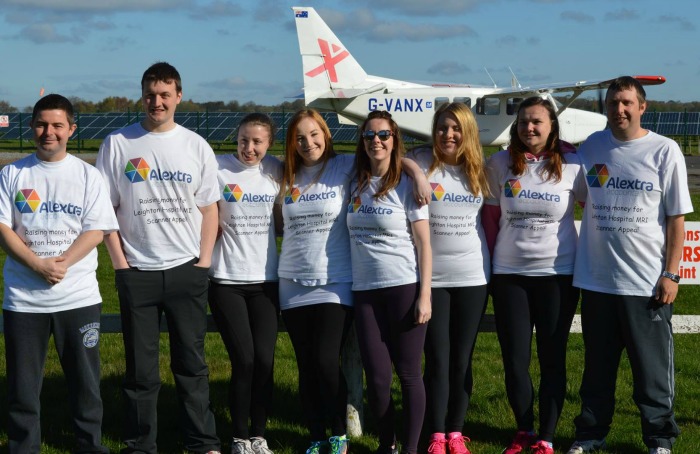 Daring South Cheshire accountants were counting down when they plunged 10,000ft out of a plane – in aid of the MRI scanner appeal.
Eight employees from Alextra Accountants conquered the skies when the team completed skydives at Tilstock Airfield in Whitchurch.
And they helped to raise more than £3,500 for Leighton Hospital's MRI Scanner Appeal.
Alextra director Shawn Gallimore, who was one of the eight skydivers, said: "This was one of the most amazing experiences I have had the pleasure to be a part of!
"The whole team had such a fantastic time.
"There was a great sense of spirit and camaraderie among us – and even the spectators who came to show their support.
"The MRI Scanner Appeal is a great cause and it makes the whole experience worthwhile knowing we are supporting the local community.
"On behalf of Alextra, I would like to thank everyone who has shown their support through donations and well wishes, it is very much appreciated."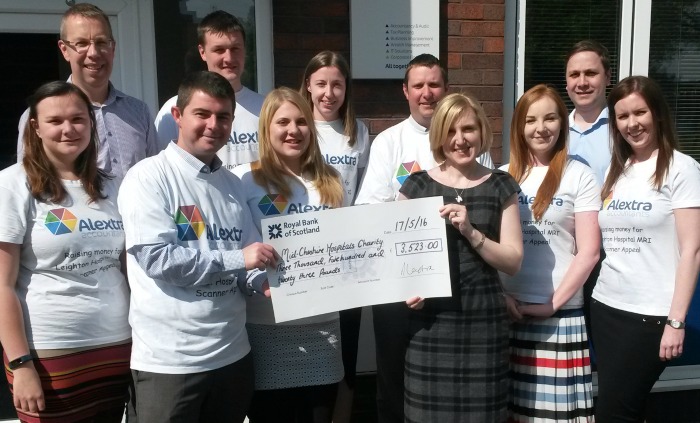 Laura Riddle, manager of Mid Cheshire Hospitals Charity, said: "It is wonderful to receive such support from a local business, particularly at this stage in the appeal, and thanks to them we are now even closer to our target."
The current MRI scanner works to full capacity between 8am and 8pm, seven days a week.
A new scanner is needed to allow the hospital to continue delivering healthcare to more than 300,000 people in Cheshire, Staffordshire and the surrounding areas.