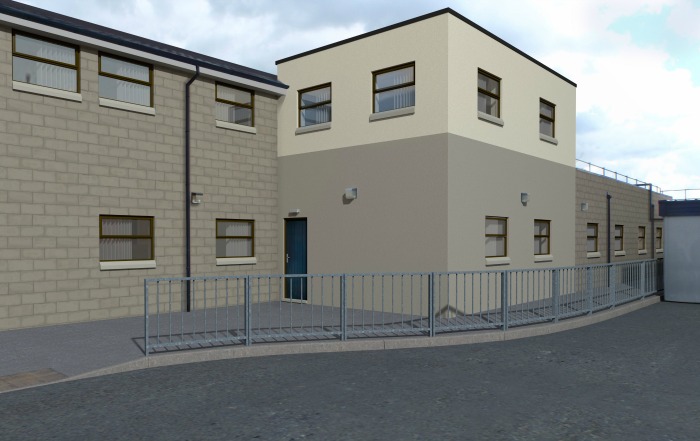 Work has started on a hospital extension that will see more patients in Nantwich and Crewe being able to access eye care services.
The project, a joint venture between Mid Cheshire Hospitals NHS Foundation Trust (MCHFT) and Novartis Pharmaceuticals UK Ltd, will see the Eye Care Centre at Leighton Hospital extended and further specialist staff recruited.
The centre has seen an increase in demand in recent years, and currently serves more than 50,000 patients a year.
The two-storey extension and remodelling, due to be completed in August, will allow the service to see more patients and with the extra space, to improve patient experience.
Stephen Eaton, divisional general manager for surgery and cancer at MCHFT, said: "It has been reported nationally that eye services are facing increased demand due to an ageing population that require long-term care.
"The redesign is just one of the things that we, along with Novartis, are doing to ensure we can keep up with this demand and ensure that patients with serious eye conditions continue to access high quality services."
Hugh O'Dowd, General Manager of Novartis, added: "This partnership is part of our ongoing commitment at Novartis to working with the NHS to understand and address the challenges facing eye care services across the UK.
"By working closely with Leighton Hospital we hope to develop a redesigned centre that delivers greater accessibility and outcomes for patients, increases capacity and provides more efficient use of resources."
Leighton Hospital's Eye Care Centre provides general and specialty Ophthalmology clinics that cover a wide range of visual problems.
Services will continue to run as normal during the development work.