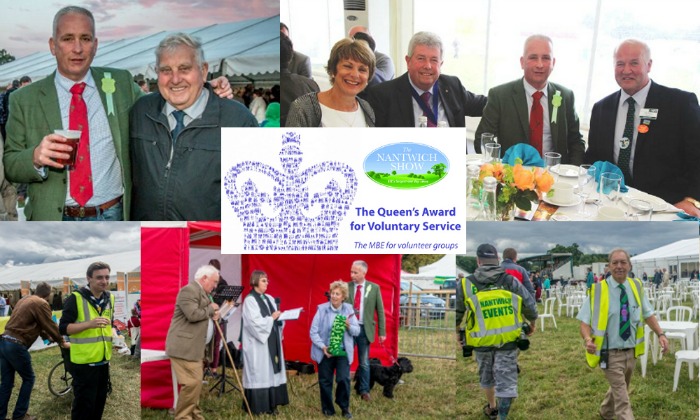 The organisers of Nantwich Show have been honoured by Royalty with the Queen's Award for Voluntary Service for 2016.
Nantwich Agricultural Society Ltd, a voluntary group from Nantwich, organise the annual Nantwich Show and the International Cheese Awards at Dorfold Park.
Now members have been honoured with the Queen's Award for Voluntary Service – equivalent to the MBE and highest award a voluntary group can receive.
Michael-John Parkin, chairman of the Society, and his partner Liz Southall attended Buckingham Palace where they met the Queen and other members of the Royal Family along with fellow award winners.
Nantwich Agricultural Society is one of 193 charities, social enterprises and voluntary groups to receive the award in 2016.
The awards were created in 2002 to celebrate the Queen's Golden Jubilee and winners are announced each year on June 2 – the anniversary of the Queen's Coronation.
Other award winners range from a War Memorial Community Trust in Clwyd, Wales, to a club enhancing the community through athletics in Ayrshire and Arran, Scotland.
The volunteers of Nantwich Agricultural Society will receive the award from the Lord Lieutenant of Cheshire on Thursday July 21 at Nantwich Show Ground.
All volunteers will be invited to join the celebration ahead of this year's Nantwich Show on Wednesday July 27.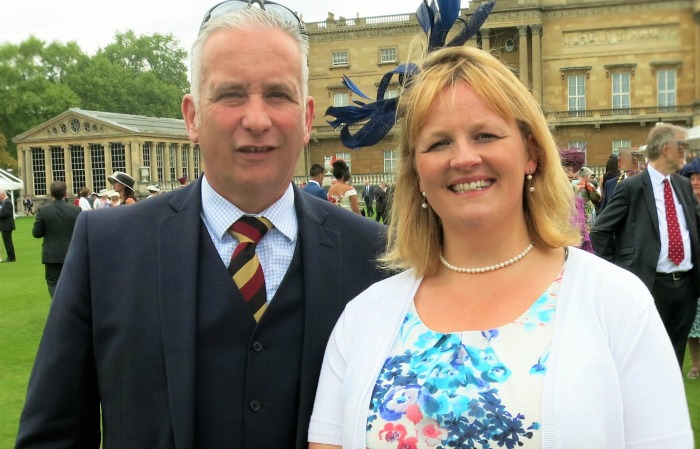 Michael-John Parkin (pictured, above) said: "I am honoured and immensely proud to receive the Queen's Award for Voluntary Service, on behalf of the Society, in this, our 120th year.
"We rely on the commitment of several hundred volunteers each year to facilitate one of the best one-day agricultural shows in the country.
"The award is a wonderful recognition of the dedication of all our volunteers, many of whom have served the show for over 20 years, and is a great encouragement to keep our fantastic show going for future generations."
The Lord Lieutenant of Cheshire David Briggs said: "The Nantwich Show is one of the leading one-day agricultural shows in the country and the associated International Cheese Show has a world-wide reputation.
"The show has a long history and is a significant event in Cheshire's rural calendar each year.
"Its success is founded on the magnificent contribution of the army of volunteers of all ages drawn from all walks of life, and I very much look forward to presenting them with their award on behalf of Her Majesty The Queen."
Former broadcast journalist Sir Martyn Lewis, the Queen's Award for Voluntary Service Committee Chair, said: "The judging panel for this year's awards were struck by the quality and breadth of all the successful groups.
"The thousands of volunteers who give up spare time to help others in their community and to help solve problems demonstrate the very best of democracy in action."
(Pictured, below, three of Nantwich Show's long-serving volunteers Norman Bonell, Rob Darlington, and Peter Robinson)