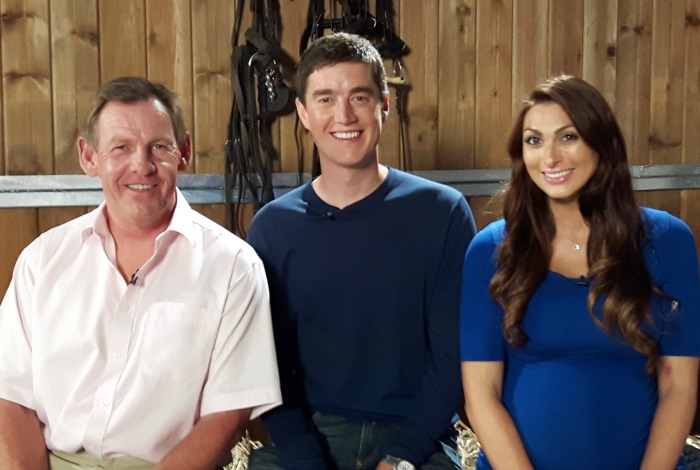 Nantwich-based Graham Heath Equestrian has teamed up with British Showjumping to launch a new 'Canter Banter' programme.
The firm, based in Wrenbury, was approached by British Showjumping to create a "tack room" studio for a new programme airing in July.
Following the latest trend for streaming TV online, 'Canter Banter' will be broadcast in July on the Canter Banter website.
It will be presented by international rider and former Olympian, Tim Stockdale, international rider Dan Neilson and equestrian enthusiast and reality television star, Lusia Zissman.
Maria Clayton, head of communications at British Showjumping, said: "We felt there was a gap in the market for a programme that would bring equestrianism to a wider audience in a fun-filled way.
"The enthusiasm and backing of the project right from the start has been overwhelming.
"I speak on behalf of everyone involved in the programme's production when I say we hope that the viewers have as much fun watching it, as we did making it."
The 'tack room' studio was built in Graham Heath Equestrian's stables in one week.
Graham Heath said: "We are really excited to be involved in such an innovative project that we're sure will be a huge success.
"It was great for us to do something a little different and showcase the high quality finish we pride ourselves on."
The pilot programme will be broadcast on Tuesday July 12 at 7pm on www.canterbanter.co.uk.
It will see international dressage rider Henry Boswell joining presenters along with guest rider Judy Crayner, producer of the global smash hit musical Mamma Mia!