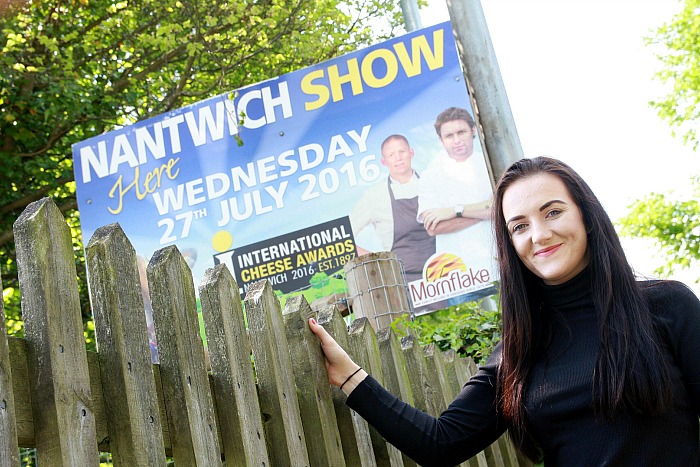 South Cheshire firms Mornflake and The County Group have been hailed by Nantwich Show organisers for helping to fund the major annual event.
They are two key businesses which have thrown their sponsorship weight behind the show, taking place at Dorfold Park on July 27.
Crewe-based Mornflake will welcome thousands of people to the Mornflake Food Hall on show day.
Managing director John Lea, former president of show organisers Nantwich and District Agricultural Society, said: "It has been our pleasure to be part of this major showcase of British agriculture and farming.
"Although the show has grown into a really big affair, attracting many thousands of people, its roots are still in farming and promoting all that is great about the countryside.
"It reflects what we are about as a company – quality, tradition and supporting our local agricultural industries."
The County Group, which has an outlet on Beam Street in Nantwich, are the main ring sponsor at this year's show.
The ring will be called "The County Group Ring".
Tim Crighton, marketing director of The County Group, said: "I'm really pleased we are sponsoring such a great event for the first time ever.
"It's a superb event steeped in history and is well over 100 years old, which is testament to the organisers and returning visitors each year.
"With the opening of our new branch in Beam Street, we saw this as a good opportunity to raise our brand awareness in the region and given we can offer the full suite of insurance products, the visitor audience fits us perfectly."
Nantwich Show organisers have paid tribute to the companies as they plan the 'biggest and best show yet.'
There will be attractions including the popular cattle, sheep, horse, horticulture, homecraft, floral art and pigeon and poultry sections – as well as new attractions such as a ringside display of vintage cars and machinery.
Cheese producers from all over the world will compete for Supreme Champion status in the International Cheese Awards.
Nantwich Show chairman Michael John Parkin said: "The support of the show down the decades has without doubt contributed to its growth and success.
"Costs of staging the show rise every year."
Mornflake is also the main sponsor of the Nantwich Food and Drink Festival in September, while the County Group sponsors Nantwich Town and Nantwich Cricket Club.