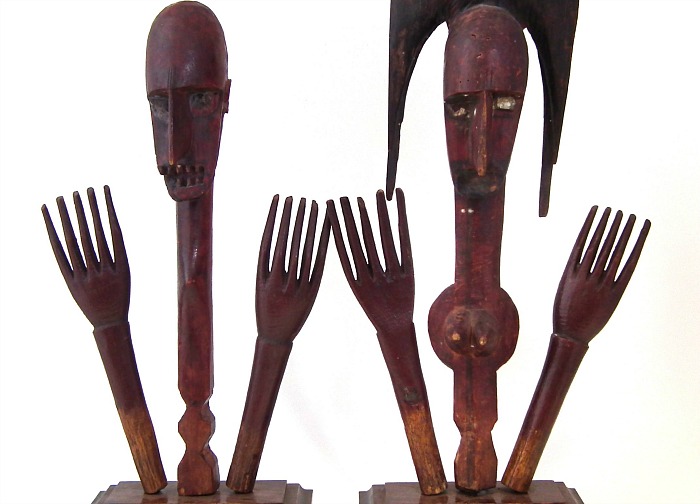 Tribal art auctions in Nantwich are attracting buyers from around the globe.
And Peter Wilson auctioneer Chris Large believes a huge single owner collection being sold is putting Nantwich on the map.
The latest sale of just 105 lots at the Market Street venue raised more than £13,000.
It follows 200 lots in November raising £11,000, and two more sales of 100 lots raising a further £17,000,
Chris, 35, said the tribal art auctions are attracting interest from collectors and dealers from continental Europe and California.
"Tribal art is something I am really passionate about," he said.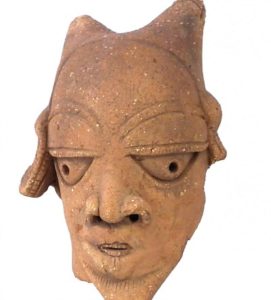 "I can remember walking past the large collection of tribal art in the World Museum in Liverpool as a little boy and not being able to understand any of it.
"Now I love the fact that when I visit the same museum it all makes sense."
The single owner collection was amassed over several decades from the late 1980s by a man with a passion for the subject.
He retired to live in Africa, but the collection was so big he had to leave it behind in storage.
Costs mounted and it is being sold to recover charges.
"These auctions offer others the chance to commence a collection of their own or else enhance an existing one at prices unlikely to be seen again and word is spreading fast.
"In our sale last week, half the lots went to buyers in the room who had travelled from all over the country, while the other half was bought by bidders online.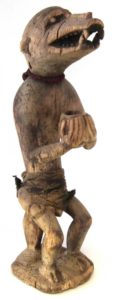 "We had buyers from California, Belgium, Brussels, Denmark and Swaziland!"
Highlights of last week's sale included a pair of Bamana puppets originally bought by the owner at Sotheby's in 1987. They sold to a local collector for £500.
A carved head, probably used in rituals by the Ekoi people of south east Nigeria, was secured by a Danish collector for £420.
And a mask and group of terracotta and stone heads from a Bantu group from central Congo, were bought by a collector in California for £320 and £360.
Another 100-150 lots from the same collection will be offered in a sale on September 29.
For details contact Chris at Peter Wilson, 01270 623878 or [email protected]