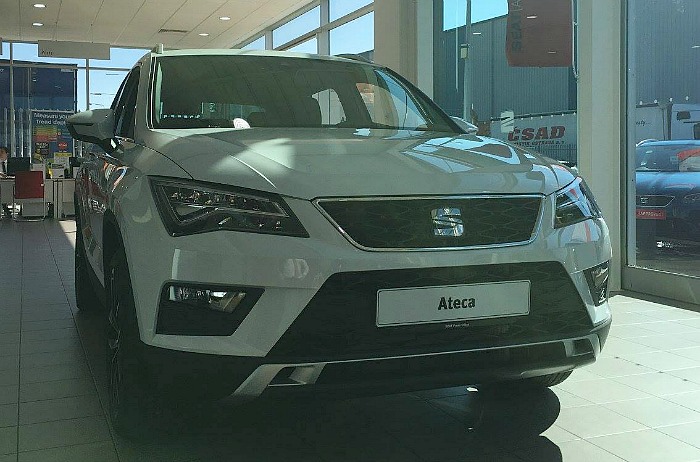 A hypnotist will be helping car customers see the light at a new vehicle launch in South Cheshire.
Family-run Crewe SEAT is launching the new Ateca – and comedy stage hypnotist Simon Sez will be on hand to hypnotise launch guests.
The Ateca is the first SUV from the brand and marks the start of a new era.
The new car is already racking up big reviews around the industry.
The South Cheshire launch hosted by Swansway Garages, based at Gateway in Crewe, takes place on September 9.
Customers can see the new Ateca and be entertained by Simon Sez.
Places for the event are limited, you can register your interest by calling 01270 507040 or by filling in details online at www.swanswaygarages.com/seat to receive a confirmation.
On September 10 and 11, there will be an opportunity to get behind the wheel of the Ateca and take it out for a test drive.
Book online at www.swanswaygarages.com/seat