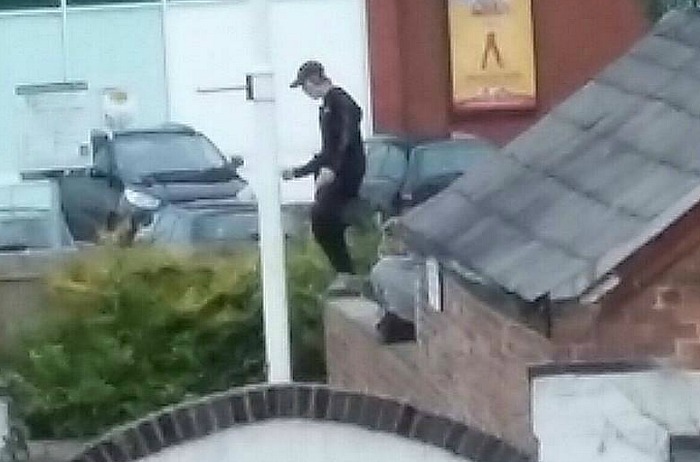 This yob was caught on camera vandalising a Nantwich church, sparking a police investigation.
Local residents say there have been a number of incidents in the past few weeks of vandals targeting the Methodist Chapel in Hospital Street.
These two youths were pictured by a local eyewitness, who said one was seen smashing coping stones on the Methodist Chapel wall.
The witness, who wished to remain anonymous, said: "He'll be on CCTV too.
"If you know him, please have a polite word as it's disrespectful!
"Police informed and keeping an eye, CCTV installed and hopefully working."
The latest happened on Saturday night on August 16, but was about the fourth incident in as many weeks.
A spokesman for Cheshire Police said: "I can confirm officers from Cheshire Police are currently investigating two reports of criminal damage at the Methodist church, Hospital Street, Nantwich.
"These relate to incidents that occurred on 11/7/16 and 16/8/16 where damaged was caused to the guttering of the building."
Anyone with any information in relation to the incidents is asked to contact Cheshire Police on 101 quoting incident number cc16207031.