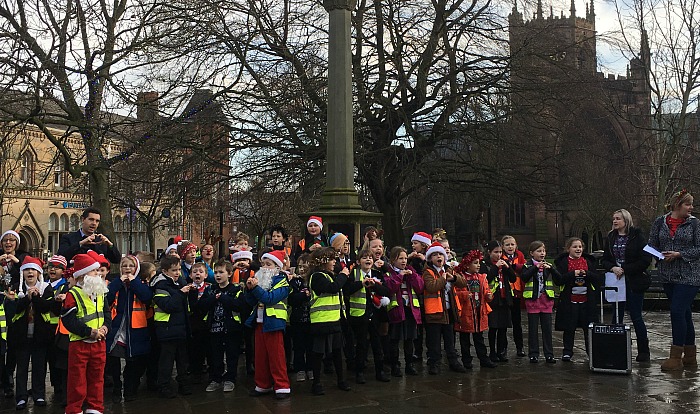 Pupils at Nantwich Primary Academy brought Christmas cheer to the shoppers of Nantwich when they entertained them with Christmas carol singing.
The youngsters were joined by Crewe and Nantwich MP Edward Timpson, who joined in with all of the Christmas carols and dance actions for the songs.
The children raised more than £95 for school funds during the day.
And have already decided that they would like to use the money to buy some new sports kits.