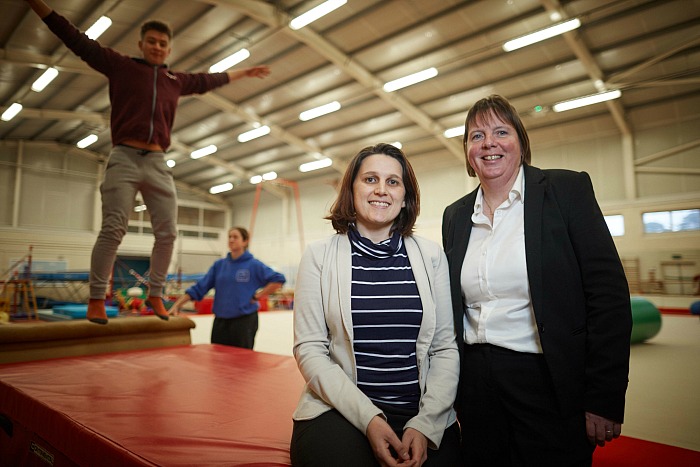 A Nantwich children's charity has received a funding boost from a local house builder.
Wingate Children's Centre, in Wrenbury, which uses sport to help children with physical or learning disabilities, is offering improved gymnastics lessons.
It's thanks to support from developer David Wilson Homes (DWH) North West.
The Wingate Special Children's Trust applied for funds through DWH North West's charitable and community scheme 'Our Space, Your Place'.
Funds have been used to provide new crash mats, which are essential for comfort and safety, for the charity's gymnastics lessons.
The lessons form a key offering of activities which help disabled children as they encourage social skills and discipline, along with spatial and kinaesthetic awareness.
The new mats make the lessons, led by experienced coaches, safe and inclusive for all of the centre's users.
Andrew Taylor, Our Space, Your Place coordinator and planning director at DWH North West, said: "We are dedicated to building strong relationships with communities in areas surrounding our developments.
"The Wingate Special Children's Trust is a fantastic charity which offers a unique service to disabled children in and around Cheshire.
"We were only too happy to help out and hope the gymnastic lessons are enjoyed by centre's users."
The Wingate Centre is close to DWH North West's development at Stapeley Gardens in Nantwich.
(Pic: Christelle Lightfoot, from David Wilson Homes, pops into The Wingate Centre after house builder donated crash mats to the gym used by children with special needs)