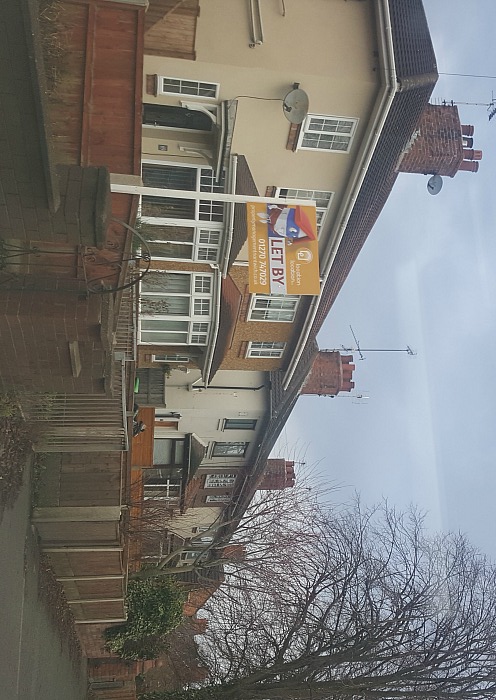 A letting agent in Nantwich is to be the first to abolish agent fees for renters.
Wes Heraty, managing director of Location Location, says the move could save some renters up to £300.
Citizens Advice Bureau puts the average UK agent fee at £337, and says the fees have risen by 60% in five years.
Shelter says such fees can reach £500 in some cases.
The Renters Rights Bill, outlined in the Autumn statement in November, seeks to amend the Landlord and Tenant Act 1985.
It will aim to stop letting agents from charging tenants or prospective tenants registration fees, administration fees, inventory check fees, reference check fees, renewal fees and exit fees.
And Location Location boss Mr Heraty intends to bring this in from March 1, even though it has not been made law yet.
His firm is also introducing a fixed price property management model – £60 per month regardless of property size and rental value.
"We are the only letting or estate agent in Crewe & Nantwich to abolish tenant fees," said Mr Heraty.
"We have always been the cheapest agent in area for tenant fees.
"But now we are taking it to the next level, ahead of the proposed ban on letting agent tenant fees we are abolishing tenant fees forever – regardless of whether it becomes law or not!
"Our landlords will benefit from more viewings and, more importantly, less void periods.
"Our tenants will benefit as our properties will become instantly more affordable."
Location Location landlord Raymond Edwards said: "We have used Location Location to manage our property portfolio for more than nine years now.
"And without question they have offered outstanding service and attention to detail.
"I now expect my properties to let faster now they have removed the tenant application fees.
"They have also assured me our management fees are fixed until 2018.
"We are very happy with the service they provide for us."