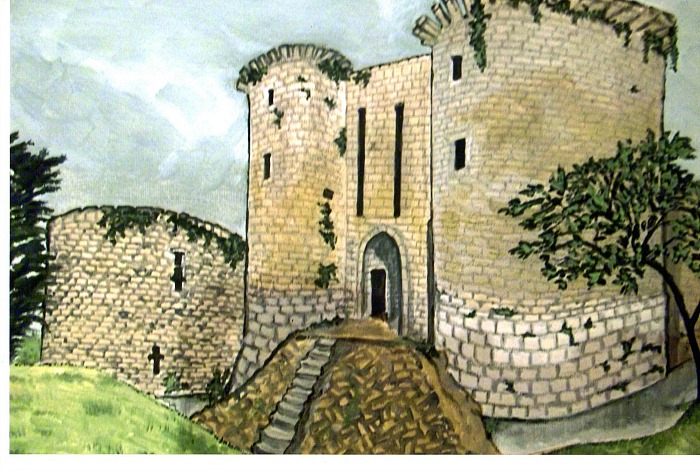 Art exhibition Forlorn Fragments by Marguerite Turner has opened at Nantwich Museum.
The exhibition, which focuses on heritage remains in the UK and abroad, is held in the Your Space Gallery at Pillory Street venue until May 6.
For her, the attraction of historic ruins is their wonderful stonework, intriguing angles and the way light falls, as well as their associations with the past.
The castles, churches and prehistoric stones were all erected with a deep belief in their endurance, and their current ruined forms are a testimony to mans confidence in the order of things; their present state a reminder of hubris.
Marguerite has had a lifelong interest in ruins.
As a child, she was taken by her father to visit ruined castles which engendered in her a great love of historic sites.
Having been trained in art, Michael Craig-Martin was one tutor, she has continued to sketch and paint whenever time allowed.
Admission to the museum and exhibition is free and the artwork is available to buy.
Contact Nantwich Museum on [email protected], call 01270 627104, visit www.nantwichmuseum.org.uk