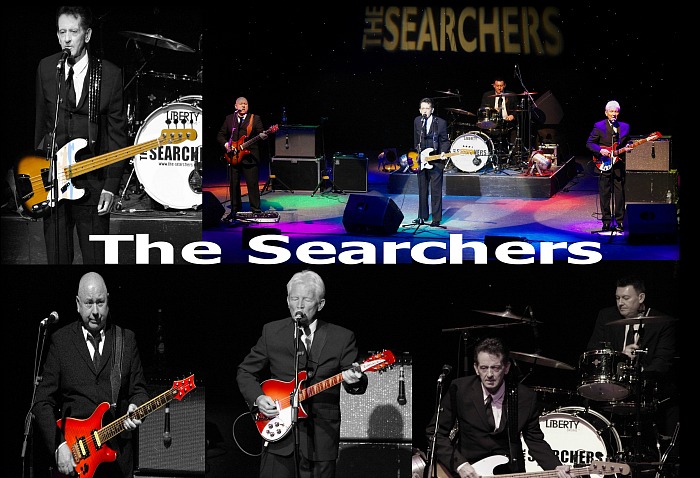 The Searchers continue their remarkable career with a UK tour which brings them to Crewe Lyceum on Friday June 16.
It's almost 60 years since the band was formed in the late 50s as a skiffle group.
The Searchers shot to number one in the charts in 1963 with their debut disc Sweets For My Sweet, quickly followed by Sugar & Spice and Someday We`re Gonna Love Again.
In 1964, a new line-up featuring Frank Allen went straight into the studios and emerged with the classic When You Walk In The Room, a release that was to prove one of the band`s most enduring records.
The run of hits continued with much loved songs like Goodbye My Love, What Have They done To The Rain?, Take Me For What I`m Worth, Bumble Bee, Love Potion Number and others.
The Searchers have enjoyed highlights such as being presented to Queen Elizabeth II at The 1981 Royal Variety Performance and playing two sold out shows at Wembley Stadium in 1989 with a total crowd of 160,000 as guests of their friend Cliff Richard.
They have also performed for the British forces in The Falklands, Belfast and Bosnia.
The Searchers have toured across the world throughout their five decades and continue to play between 150 and 200 concerts a year.
Tours of America have seen them headlining over Motown legends such as Marvin Gaye, The Supremes, Smokey & The Miracles, The Temptations and many others.
Fans of the band include Bruce Springsteen, Tom Petty, the Ramones and The Byrds who claim The Searchers have been a huge influence to their music.
The line-up today consists of stalwarts John McNally and Frank Allen, aided and abetted by Spencer James and 'new boy' Scott Ottaway on drums.
Tickets for The Searchers on June 16 at 7.30pm are on-sale now via the Box Office or online at crewelyceum.co.uk