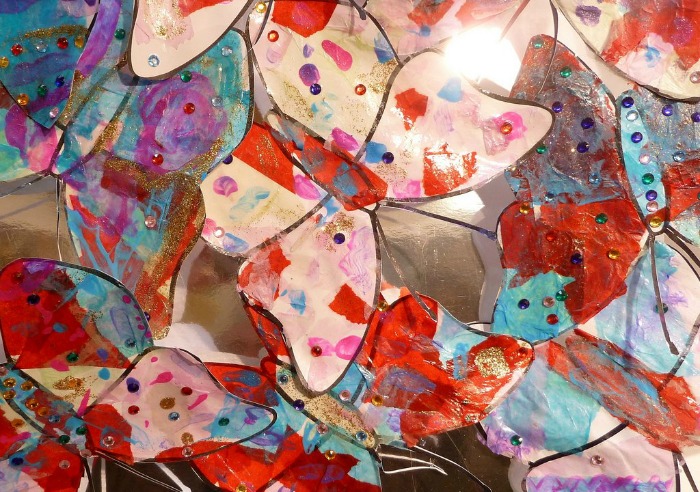 The artistic talents of Nantwich school children are being displayed at Nantwich Museum in the fifth Skoolzfest exhibition.
This year's Skoolzfest 17 exhibition in the Millennium Gallery runs until Saturday July 1, taking the theme of 'New Beginnings'.
It features artwork from schools of the Nantwich Education Partnership (NEP).
Describing itself as a 'family', it has worked collectively over the last 10 years to improve the learning experience for children in the area.
The annual Fete and Skoolzfest will be held in Nantwich on Saturday July 1 – a collaboration between NEP and St Mary's Church working with the local community.
Skoolzfest celebrates the achievements and abilities of all local children.
There will be a covered stage in Nantwich Town Square for musical performances including the Big Sing when a large number of children from different primary schools form a community choir.
Other primary school singing and orchestral performances will feature, and the afternoon sees the traditional Battle of the Bands, when performers from secondary schools take the stage in an X factor style competition.
Admission to the museum and exhibition is free.
Contact Nantwich Museum on [email protected], call 01270 627104; or visit www.nantwichmuseum.org.uk and Facebook
(Pictured: Artwork by pupils at Audlem St James and at Acton Primary)