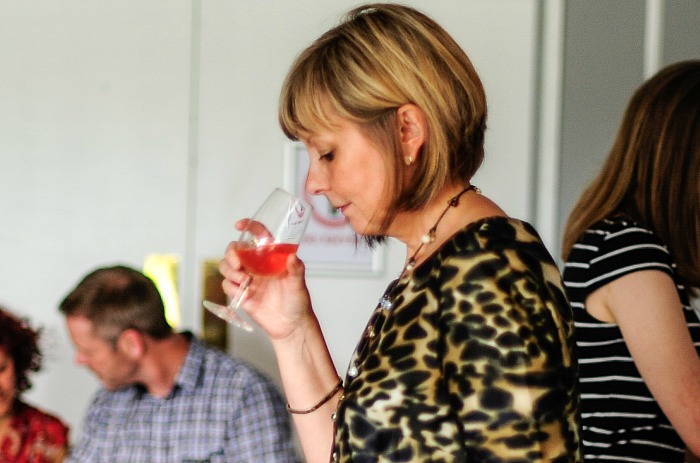 Fizz fans are in for a treat when Cheshire-based wine company stages a Fizz Club at Residence in Nantwich
The July 26 event will give fans of sparkling wine a chance to taste samples from all corners of the globe.
Janet Harrison, who runs Cracking Wine in Cheshire, has seen informal events held around the county blossom into a booming business since 2015, with an annual membership club and discounts off many products.
And after she met Residence manager Ben Rafferty at the Simply Cheshire show, they developed the idea of a Fizz Club in Nantwich.
Janet (pictured) said: "Anyone with a penchant for sparkling wine is welcome to come along to the evening which is themed 'Prosecco V Rest of World!'
"It will be a fun evening, aiming to showcase the best in sparkling wine from all corners of the globe.
"However, you can also join the club as a fully paid up member and receive lots of offers and discounts, including coming to this first event for free."
There will be Nantwich-based offers available at the July 26 gathering, including discounts from Wendy's Florist on Hospital Street.
Fizz Club Nights include tasting and learning about five different sparkling wines and Champagne, a fun quiz with prizes, and sharing platters of food.
Residence is also offering a 10% discount from food bought on the night or BYO bottles of sparkly with no corkage charge.
Details of the Nantwich event can be found at https://thefizzfestival.com/events/fizz-club-the-residence-nantwich-26th-jul/
Cracking Wine organised the UK's first Fizz Festival at Altrincham Town Hall in November 2015 which was a sell-out event with around 400 people.
The Fizz Festival is to expand over the Pennines to Harrogate in November.
For details, follow Twitter @thefizzfestival, call 07793 749362, email [email protected]