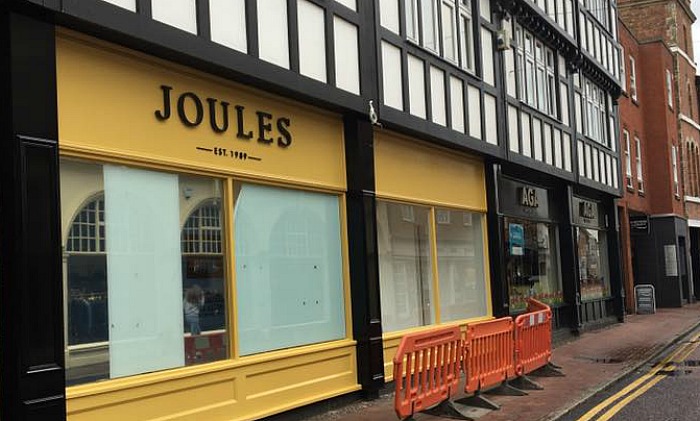 Top fashion chain Joules is set to open its new Nantwich store this week.
The company has converted the former HSBC bank on the corner of High Street and Hospital Street into its latest store, which opens at 9.30am on Thursday (August 10).
Eight new jobs have been created by the store which adds to Nantwich's growing reputation of attracting big names such as Fat Face and M&S.
The nearest other Joules stores in Cheshire are in Wilmslow and Chester.
And as part of the outlet's launch event, shoppers will enjoy 15% off all purchases at the store between Thursday and Sunday (August 10- 13).
Joules fashion chain founder Tom Joule said: "We're thrilled to be opening a new store in Nantwich.
"We are really looking forward to bringing our unique personality and style to shoppers over the coming months.
"We can't wait to open the doors on Thursday."