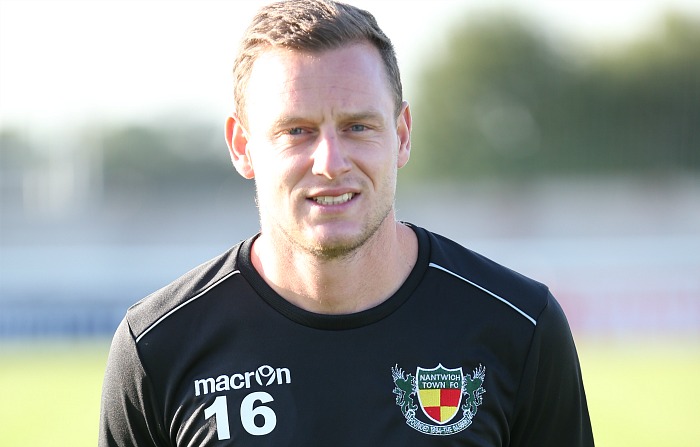 Nantwich Town drew 1-1 with Altrincham in a game delayed when youths outside the ground began lobbing eggs on to the pitch!
The bizarre incident occurred 15 minutes into the first half of a 'cracking' game at the Weaver Stadium.
More than 600 spectators watched in bemusement as players had to dodge the egg 'bombs' as they came hurtling down from the building site end of the ground off Waterlode.
The referee called a temporary halt for several minutes so the eggs could be cleared away.
Nantwich fan Ian Garnett, who was at the match, said: "Nobody knew what was going on at first!
"The Altrincham players first thought it was Nantwich fans throwing them, and I was telling them it must have been their fans, not ours.
"Then we realised they were coming over the fence."
No one was hit or hurt by the eggs, which were thrown by youths wearing 'shell' suits outside the ground from the building site end.
The delay didn't halt Nantwich's egg-citing attacking play, and they took the lead on 41 minutes.
A clever Harry Clayton back heel sent Dave Forbes (pictured) clear and he buried the chance to send the Dabbers 1-0 up at half-time.
And the visitors suffered another blow on 44 minutes when Hannigan received his second yellow card and was given his marching orders.
But the 10-man visitors, now managed by former Dabbers boss Phil Parkinson, fought their way back after the break.
And in the dying minutes, Altrincham were awarded a controversial penalty which John Johnson netted to make it 1-1.
An injury to Nantwich's star keeper Fabian Spiess put an extra dampener on the evening for Dabbers boss Dave Cooke.
But Cooke said after he was delighted with his team's performance against one of the favourites for promotion in the Evo-Stik Premier League.
(pic courtesy of Jonathan White)