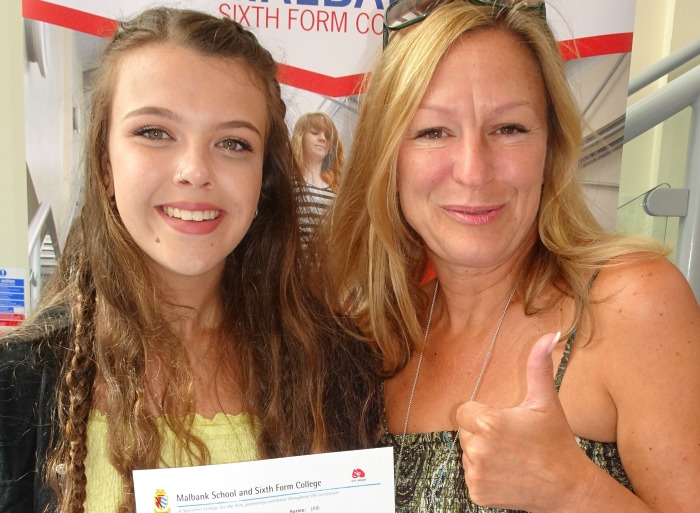 GCSE students and staff at Malbank School and Sixth Form College celebrate "superb" results.
As well as receiving grades A* – G in most subjects, they received a grade from 9 – 1 in English and Maths.
Nationally, a 9 shows a performance at an exceptional level and candidates have to get over 95%.
Results are not comparable to previous years but as a general guide A grade students had to aim for grade 7s and C grade students for a 4 or above.
At Malbank, there were some superb results with Eve Middleton (pictured above) gaining 6 A*s, two grade 9s and a grade 8.
Olive Holding gained 3 A*s, two grade 9s, three As and a B.
Alice Richardson got two A*s, one grade 9, five As and two 8s.
Not to be outdone by the girls, Adam Burgess (pictured, below) got four A*s, one grade 9, two As, two grade 8s and a B.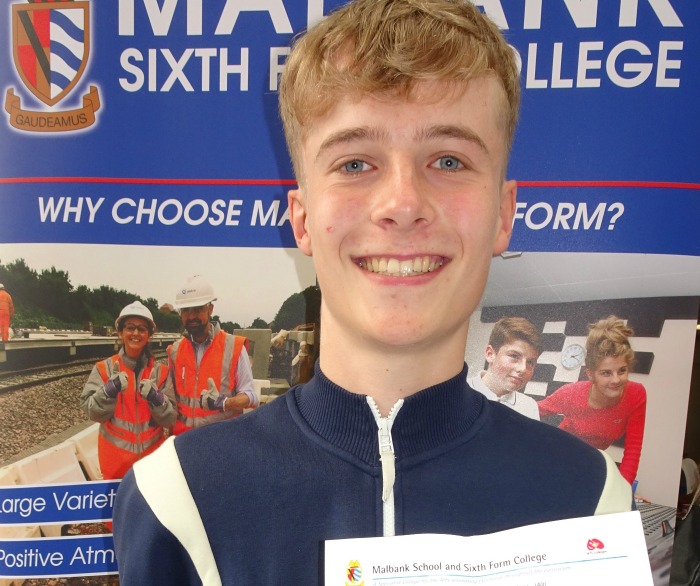 Rachel Woods got two A*s, one grade 9, four As and an 8.
Charlotte Halm got two A*s, one grade 9, three As, a grade 8, two Bs and a 7.
There were also top results for departments with 82% of all students getting an English grade 4 or above and 9 grade 9s were achieved in English.
At least 90% of students in Art, Business Studies, ICT, BTec PE and Electronics got a C or better.
In Music, PE, Textiles, Additional Maths and BTec Science 100% of students got at least A* – C grades.
Malbank School headteacher Jeannette Walker said: "It's been a particularly difficult year for this cohort of students who have been the first to experience the new courses and grading systems.
"So we are pleased with how they have responded.
"We look forward to watching them to continue to progress while taking their next steps at Malbank Sixth Form College."