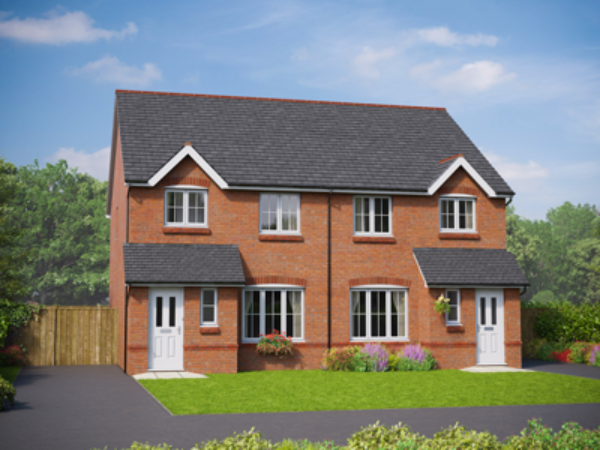 Affordable homes provider Plumlife has opened a new development in Willaston, near Nantwich.
Properties on the Willow Grange development are being offered through Shared Ownership for local people.
Willow Grange is a development of eight, two and three bedroom affordable homes, off Eastern Road, Willaston.
They are being offered under the government-backed Shared Ownership scheme, designed to give local people a chance get on the housing ladder.
The buyer purchases a share of the new home (usually between 35 and 75%) and pays a small rent on the remaining part until they take further shares to own the home outright.
Lisa Westerman, group head of sales at Plumlife, said: "Shared Ownership has many benefits.
"The average deposit needed by a first time buyer is now just over £32,000, making home ownership completely out of reach for some.
"Shared ownership involves a much more affordable deposit and gives a huge variety of people – from first time buyers to retired, single people to families – a chance to get a foothold on the property ladder.
"Shared Ownership isn't just for first time buyers either.
"There is eligibility criteria which covers a range of people, as long as they have a permanent job, they can't afford to buy a home on the open market and their total household income is £80,000 a year or less.
"If you think Shared Ownership might be right for you, come and talk to us at Plumlife to see how we can help."
Properties on the new Willaston development start from £51,625 for a 35% share of a two-bedroom property (rent share at £219.71), with a 5% deposit of £2,581.
For more information, contact Plumlife on 0161 447 5050 or visit www.plumlife.co.uk