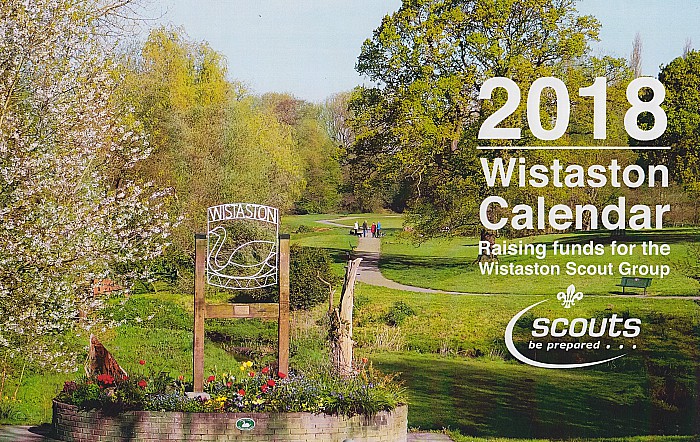 A young Wistaston Scout leader has produced a fundraising 2018 calendar – to help raise money for the group's new base.
The calendar is the idea of Ellie Newbrook, 17, from Nantwich, who is a Young Leader at the Wistaston Scout Group.
Ellie is the granddaughter of Gerald Newbrook, an original member of the 35th South West Cheshire (Wistaston) Scout Group, a former District Commissioner and is now an Honorary President.
Gerald was the first Scout in the South West Cheshire group in 1958 and is still involved in Scouting.
Ellie collated several photographs featuring scenes of Wistaston through the seasons and she has skilfully edited them into a 2018 Wistaston calendar.
The calendar is available from the new Wistaston Co-op Food, on Crewe Road in Wistaston, Premier on Kings Drive in Wistaston, and A.T. Welch on Hospital Street in Nantwich.
The price is £6.50 each or 2 for £10.
Proceeds will all go towards completing Wistaston Scout group's new centre off Elm Close in Wistaston, so future generations can experience everything that scouting has to offer.
The facility will be used by 35th South West Cheshire (Wistaston) Beavers, Cubs and Scouts, along with an Explorers (14-18 year olds) group.
Jo Bowkett, Secretary of Wistaston Scout Group, said: "We are very proud of Ellie who has produced such a lovely calendar which is proving very popular and is raising much needed funds for the Group's New Scout Centre.
"We are also very grateful to local photographers Jonathan White and Simon J. Newbury who have generously allowed us to use their photographs and to the local businesses who have sold them on our behalf."
(pics by Jonathan White)