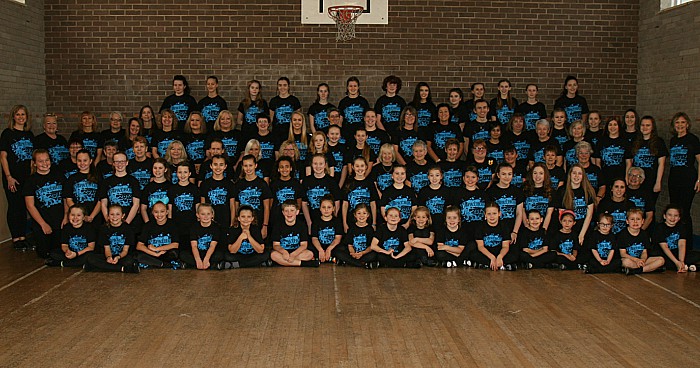 Young tap dancing students in Nantwich turned on the talent to help raise thousands for Children in Need.
Pupils from Dysart School of Dance in Nantwich joined other clubs in South Cheshire for the national fund-raising "Tapathon".
They included Feet First Dance in Sandbach and Butterfly Dance School in Bradfield Green.
They learned a routine to the song "Faith" by Stevie Wonder and Ariana Grande.
Nearly 100 tappers from all age groups came together at the Guy Harvey Youth Club in Nantwich and performed the routine at the same time as thousands of dancers in towns throughout the UK.
Almost £40,000 was raised from the tapathon nationwide.