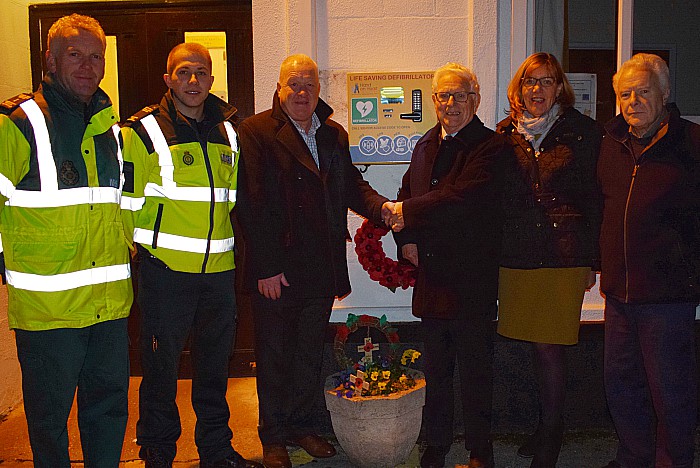 A new life-saving defibrillator has been installed in Wistaston, thanks to a £1,300 'Community Pledge' grant from Baker Wynne & Wilson.
The defibrillator is situated at the front of the hall at Wistaston Memorial Hall and Community Centre on Church Lane.
Committee members say it is available in an emergency for people using the hall, members of the tennis club, members of the bowling club and the immediate local community.
The defibrillator was bought with a £1,300 grant from Nantwich estate agents Baker Wynne & Wilson as part of their 25th anniversary community pledge scheme.
Nick Blair, of the First Response team, led a meeting at the hall for local groups to be shown how the defibrillator worked.
Simon Morgan-Wynne, of Baker Wynne & Wilson, officially opened the defibrillator for use.
Two members of the First Response team, Gavin Palin and Max Kelly, were also present at the ceremony.
The hall was represented by President John Cooke, Diane Edge-Robinson who had arranged for the defibrillator to be purchased, and Bill Heath who had overseen its installation.
John White, chairman of the hall's management committee, said: "We are so grateful to all those people who contributed to this important lifesaving equipment.
"We were able to show our gratitude by inviting the three guests to join us for festive mince pies and coffee after the unveiling."
(Pic: l-r – Gavin Palin, Max Kelly, Simon Morgan-Wynne, John Cooke, Diane Edge-Robinson and Bill Heath)