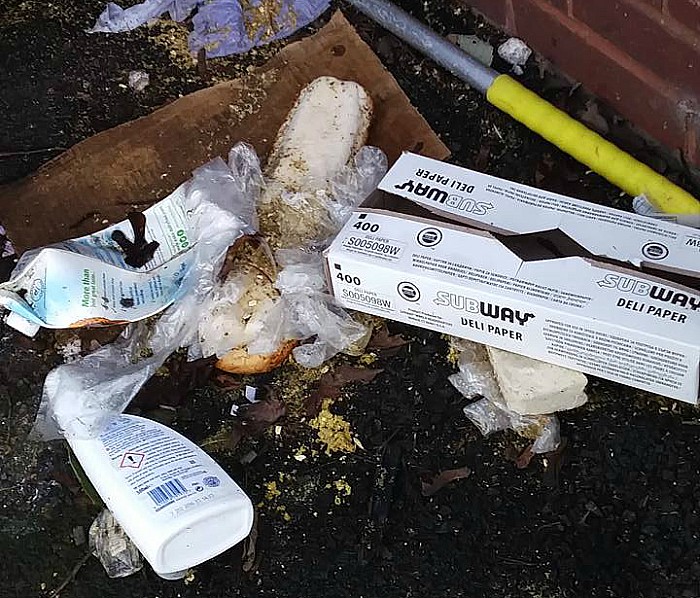 Residents in Nantwich are calling for action to make town centre stores tidy commercial waste and rubbish off the streets.
Many say not enough is being done and calls for a late night levy on commercial premises have re-surfaced.
Others are concerned that historic landmarks like the medieval pillories on Pillory Street are being turned into an eyesore by bags of dumped garbage, which is attracting rats.
One of the worst areas blighted with waste is at the rear of Swinemarket's row of shops, backing on to Snow Hill car park.
Anne Greenwood said: "Our fabulous town is going downhill with fast food shops. For the last four weeks it's been a disgusting mess and nothing has been done."
Kathryn Maddock said: "I was only walking through town last week and commented to my husband about how disgusting the pavements were in town – full of litter and chewing gum.
"I know the volunteer street cleaners do an amazing job, but are we relying on them too much?
"It's so disgusting how some people have no pride in the appearance of this lovely town."
Neil Dodd contacted the council about a residents' bin on Pillory Street and bags of rubbish dumped by the pillory landmark.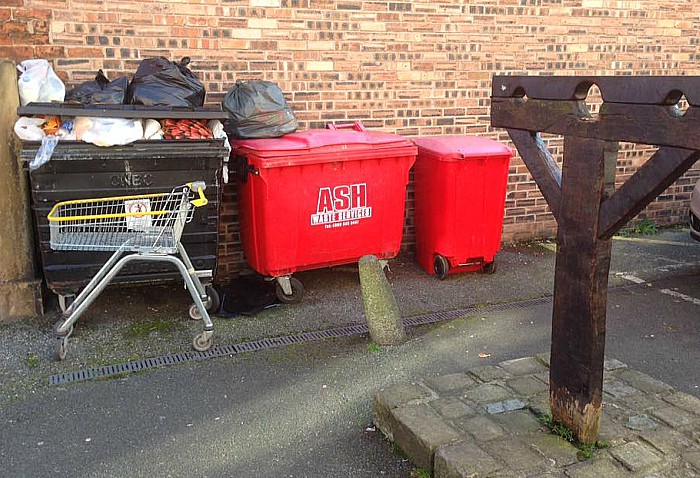 And Jim Moulton added: "At 6am on a Tuesday morning the town is disgusting after student night – litter, cans, bottles, plants pulled out of tubs and thrown around. Disgusting."
Last year, Nantwich Town Council backed a new "late night levy" scheme which would charge takeaways and restaurants to pay for cleaning up the pavements and streets.
A spokesman for Nantwich Town Council said: "The late night levy was a suggestion that was being considered by Cheshire East.
"Some Nantwich councillors on Cheshire East Council are in favour but as yet Cheshire East seems reluctant to implement it.
"One of the worst areas is at the rear of Subway and the Pizza takeaway.
"We have reported this to ANSA (Cheshire East) and they are investigating with Environmental Health."
A Cheshire East Council spokesperson added: "The council takes littering very seriously and will consider prosecuting offenders where there is sufficient evidence to do so.
"However, litter found in the proximity of commercial waste skips, on private land, is not the responsibility of the council to clear up but the individual property owner.
"Businesses do have a duty of care to manage their waste appropriately and, where complaints are raised, our community enforcement officers will visit the area and speak to any commercial operators who may bear responsibility."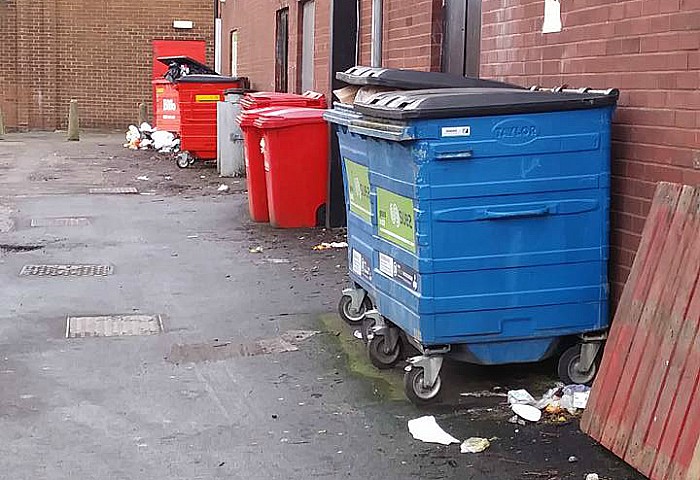 (pics provided by Nantwich News readers)