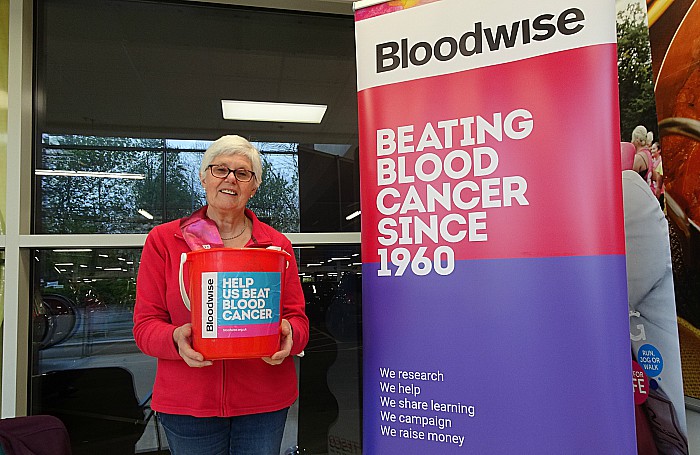 A charity bucket collection was held by Bloodwise South Cheshire has raised almost £300, writes Jonathan White.
The collection was held at the Tesco Extra store on Vernon Way in Crewe.
Big-hearted shoppers chipped in £296.60 in total in just one day.
All proceeds will go to blood cancer charity Bloodwise, which funds world-class research into all types of blood cancer and provides information and support to those affected.
Liz Boffey, from Bloodwise (South Cheshire), said: "Bloodwise South Cheshire are indebted to Crewe Tesco Extra for allowing us to collect at their store.
"Tesco staff made us feel welcome and Tesco shoppers were generous in their giving.
"All monies raised in this way go directly into research of all Blood Cancers.
"Great strides are being made in the fight against Blood Cancer – particularly in Childhood Leukaemia. Thank you to everyone who supported us, it is very much appreciated."
For further information relating to Bloodwisem, contact Liz Boffey on 01948871250, or visit https://bloodwise.org.uk/