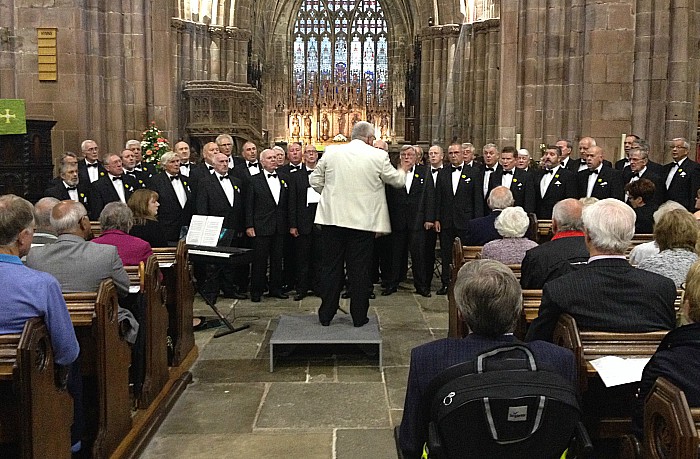 The St Luke's Hospice Spring Gala Concert promises a magical evening of music at St Mary's Church in Nantwich on Saturday May 19.
The evening will include performances by the Rhos Orpheus Male Choir, the Roberts Bakery Band and soprano Jessica Thayer.
Catherine Moore, senior event fundraiser at St Luke's, said: "Our Spring Gala Concert returns with the most beautiful music, with a 'stage and screen' theme.
"So come and listen to all your favourites from popular musicals and film.
"We are delighted to welcome back the Rhos Orpheus Male Choir, who are recognised as the finest male voice choir in Wales, as well as the brilliant Roberts Bakery Band.
"We are also delighted to be joined on the night by soprano Jessica Thayer, who is a keen supporter of the Hospice.
"Guests will be served a glass of fizz and delicious dessert canapés with all money raised from the event going directly towards patient care at the Hospice."
For more information or to buy tickets, visit https://www.stlukes-hospice.co.uk/springgala or call Catherine on 01606 555 832.