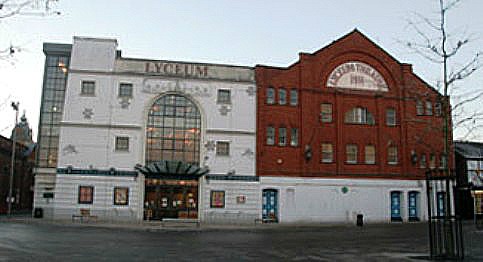 Rich with its own history and legends, the Crewe Lyceum theatre was the perfect setting for Dan Snow on his new tour 'An Evening with The History Guy', writes Claire Faulkner.
The show was a celebration of history and throughout Dan chatted to the audience about his career, experiences, his love of history and why it matters so much.
Dan believes that history is what makes you the person you are.
His enthusiasm for the stories of ordinary people in exceptional circumstances was evident throughout the show.
He chatted about meeting World War Two veterans and the important work being done by survivors of genocide in Rwanda.
The audience learnt a little more about when a circus once performed at The Lyceum, and thanks to one member of the audience Dan learnt a little more about Crewe, or Monks Coppenhall too.
I found the show entertaining and thought provoking.
It was a great night, which left everyone thinking about how their past could influence their future.
For more details on Crewe Lyceum shows, visit www.crewelyceum.co.uk